Friday preview: US Q1 GDP, RBS in focus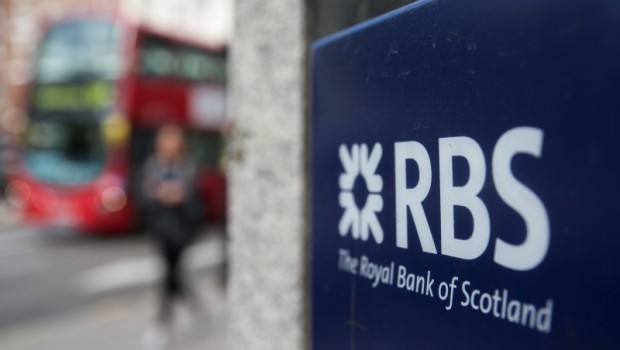 Barring surprises, the market spotlight at the end of the week will continue to be on the States, where the Department of Commerce is expected to publish a preliminary reading on first quarter GDP (consensus: 1.8%).
To take note of, the most recent estimate from the Federal Reserve bank of Atlanta's GDPNow model is for growth of 2.7%, which would be considerably higher than what is usually observed at the start of a year - due to statistical quirks - although it would follow the slowdown in growth seen at the tail end of 2018 to a pace of 2.6%.
That piece of data will come alongside a final reading on the University of Michigan's closely-followed consumer confidence gauge covering the month of April.
In the UK, the Confederation of British Industry will publish the results of its Distributive Trades survey for April.
A raft of key economic indicators is also due out in Japan, including on core CPI in Tokyo during the month of April and for unemployment and industrial production in March.
Straddling both continents, Asia and Europe, policymakers at Central Bank of Russia are due to decide on policy.
No change in policy rates is anticipated, but any dovish shift in its forward guidance might see it join its peers in Canada, Japan, Sweden and Turkey since just last Wednesday.
But whether in its case such a move towards a more dovish stance is yet advisable appears to still be open to debate.
Turning to the UK corporate front, investors' focus will be on RBS. As with its peers over the course of the week, the latest update from the lender would afford insights into the impact that Brexit and negative interest rates in the Eurozone were having on the biggest British banks, said CMC Markets UK's Michael Hewson.
But, added Hewson: "The slowdown in the UK economy in Q1 may well have affected loan demand across its various businesses.
"Also worth keeping an eye on will be any provisions for PPI and other non-performing items."
For AstraZeneca, UBS's Michael Leuchten was anticipating total first quarter revenues of $5.4bn (consensus: $5.46bn) for a core operating profit of $1.5bn (consensus: $1.51bn).
In particular, Leuchten said he would be watching the pharma giant's ability to generate cash, an important variable in his opinion given the need to finance the Daiichi deal, saying he expected it to be limited in the near-term.
Progress on hitting its 2020 margin target of 30% would be another point of focus, as would the recent launches of Tagrisso, Lynparza and Imfinzi, given Astra's need to keep up top-line growth.
In the background meanwhile, investors will be perusing quarterly results from US digital retail giant Amazon.com, which were due out after the close of trading on Wall Street on Thursday evening.
Oil major Chevron's latest financials will also draw attention, with investors keen for the outfit's views on the outlook for oil prices, as well as regards the ongoing bidding war for Anadarko and its shale assets in the US Permian.
Friday April 26
INTERIM DIVIDEND PAYMENT DATE
Bioventix, Finsbury Food Group, Foresight Solar & Infrastructure VCT, Henderson EuroTrust, Oxford Technology 4 Venture Capital Trust, Smiths Group
QUARTERLY PAYMENT DATE
Alpha Real Trust Ltd., Real Estate Investors, SQN Asset Finance Income Fund Limited, SQN Asset Finance Income Fund Limited 'C Shares', SQN Secured Income Fund , Standard Life Private Equity Trust, Value and Income Trust
INTERNATIONAL ECONOMIC ANNOUNCEMENTS
GDP (Preliminary) (US) (13:30)
U. of Michigan Confidence (US) (15:00)
GMS
O'Key Group GDR (Reg S) (WI), Porta Communications
FINALS
EU Supply
SPECIAL DIVIDEND PAYMENT DATE
Sherborne Investors (Guernsey) 'B' Limited, SSP Group
AGMS
Alfa Financial Software Holdings , AstraZeneca, Capital Drilling Ltd. (DI), Co-operative Group Ltd Instal Repay Sub Nts 20/12/25, Greencoat UK Wind, Pearson, Public Joint Stock Company Severstal GDR (Reg S), ROS Agro GDR REG S, Rotork, Senior
TRADING ANNOUNCEMENTS
WPP
FINAL DIVIDEND PAYMENT DATE
Amino Technologies, Glanbia, Globaldata, Somero Enterprises Inc. (DI)
Q1
AstraZeneca, Georgia Capital , Kcell Joint Stock Co GDR (Reg S), Royal Bank of Scotland Group