Markets gear up for Opec cut ahead of 'make-or-break' meeting with Russia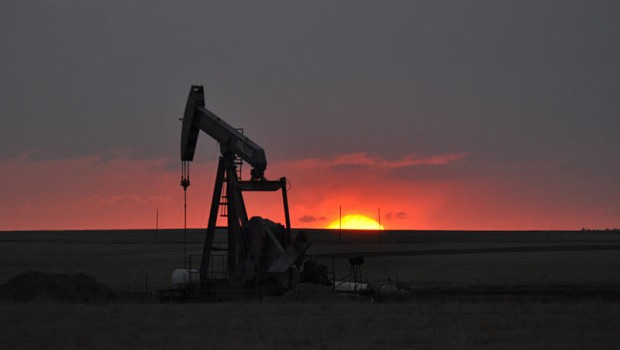 Opec is expected to cut production by more than 1m barrels per day when it meets in Vienna on Thursday, providing some respite for under-pressure oil prices.
The oil price has fallen heavily recently, as concerns grow over the global economy and a possible supply glut caused largely by US producers. Brent crude futures are trading in London at around $62 a barrel after touching highs of more than $86 in early October, having lost nearly 30% of their value .
Opec members will meet each other and with key allies on Thursday and Friday, however, to discuss production, and analysts increasingly believe the cartel will reduce output by around 1.3m bdp.
Lukman Otunuga, research analyst at FXTM, said: "The past few trading weeks have been quite rough for oil prices, amid supply and demand side factors. With oil finding comfort at such depressed levels, expectations remain elevated over OPEC+ cutting production by roughly over 1m bdp in an effort to stabilise markets."
Last month, Opec trimmed its demand forecasts for 2019 and Saudi Arabia – arguably the most influential member of the cartel – has said that Opec needs to do "whatever it takes to rebalance the market". Secretary General Mohammad Barkindo has also publicly acknowledged a case for cutting production.
Nonetheless, potential stumbling blocks remain. US President Donald Trump has been vocal in his opposition, tweeting last month that he hoped Opec would not reduce output because the oil price "should be much lower based on supply". It was the latest in a series of barbed tweets aimed at Opec.
Key ally Russia could also hinder plans if it does not agree to cut output as well. On Wednesday, Saudi Arabia energy minister Khalid al-Falih will meet Russia's Alexander Novak, his counterpart. According to Reuters, it is understood the meeting will focus on getting Moscow to back Opec's plans.
Dean Popplewell, vice president of market analysis at Oanda, said the talks were a "make-or-break" that could determine the future direction of the oil market.
He added: "Opec+ are working towards a deal to reduce output by at least 1.3m barrels per day. However, Russia's resistance to a major cut is so far the main stumbling block. Saudi Arabia has indicated a need for steep reductions in output from January, but has come under pressure from President Trump to help support the world economy with lower oil prices."
FXTM's Otunuga said: "While a production cut from Opec+ is seen pushing oil prices higher in the near term, the medium to long-term impact remains open to question. Rising production from US shale, lingering fears of global oversupply and the threat of slowing growth hitting demand remain core themes that will continue weighing on oil markets."