Oil falls after Saudi-Russia meeting delayed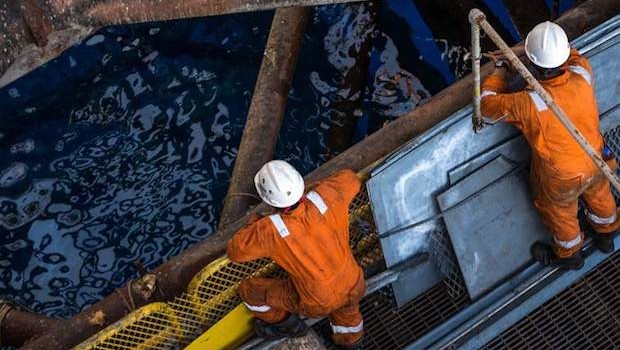 Oil prices fell by about 1% on European exchanges but pared back earlier losses as markets reacted to Opec's cancellation of a meeting with Russia about potential production cuts.
The price of Brent crude was down 1.08% to $33.74 a barrel at 08:50 BST after shedding about 10% in immediate response to the cancellation of a meeting between the Opec group of producers and Russia.
The meeting, scheduled for Monday, is now due to take place on 9 April after a dispute intensified between Moscow and the Saudis over responsibility for plunging oil prices.
Oil prices dropped to an 18-year low on 30 March after demand slumped and Opec and other producers led by Russia failed to extend a deal on supply limits. Opec is trying to put together an Opec+ deal with Russia and also the US to cut global oil supply by about 10% to support prices.
The US has so far failed to join the move and Russian president Vladimir Putin stoked tensions by blaming Saudi Arabia for the oil price collapse after the Covid-19 crisis.
"The second reason behind the collapse of prices is the withdrawal of our partners from Saudi Arabia from the Opec+ deal, their production increase and information, which came out at the same time, about the readiness of our partners to even provide a discount for oil," Putin said according to Reuters.
Saudi Arabia hit back, saying Russia prompted increases in production by declaring that participating countries in the Opec+ agreement were absolved of their commitments from the start of April.
President Trump sparked hopes of a production cut on 2 April by suggesting Saudi Arabia and Russia were ready to do a deal. The US's emergence as the world's biggest oil producer complicates hopes of a deal because the US shale industry has capitalised on output cuts by other nations in the past and the Saudis are highly hostile to these companies.
Michael Hewson, chief market analyst at CMC Markets, said: "There is certainly plenty to worry about for US shale producers which have break even prices near to $50 a barrel and who the Saudis want to crush. Oil storage facilities are already filling up and with today's Opec+ meeting delayed until Thursday there is plenty for markets to remain nervous about.
"The main concern remains that even with some form of agreement on a cut it may well not be enough to push prices up much higher from current levels with demand on the floor, which means we could well see widespread defaults in the US shale sector in the coming weeks."