Gold hits fresh highs as economic fears mount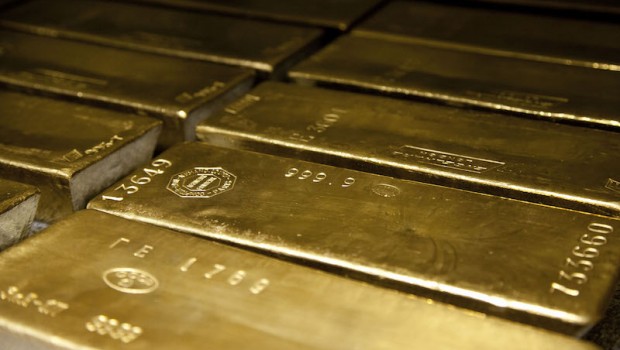 Gold prices have soared to a near-eight year high as concerns about the economic fallout from the Covid-19 pandemic mount.
Spot gold prices added more than 1.2% to reach $1,762 per ounce in morning trading on Monday, the highest level since October 2012, while the morning fix in London was ahead 1% at $1,734.
The upward pressure was prompted by fresh concerns over what damage the pandemic and subsequent lockdown measures will do to economies worldwide. In the US, Federal Reserve chairman Jerome Powell warned that the US downturn may continue into 2021, with a full recovery dependent on a vaccine. In an interview with CBS on Sunday, he added that the country's economy could "easily" contract by between 20% and 30% because of the pandemic.
Meanwhile, Bank of England chief economist Andy Haldane told The Sunday Telegraph that the central bank was looking at a range of emergency options to help protect the UK economy, including negative interest rates.
Neil Wilson, chief markets analyst at Markets.com, said: "Gold has emerged as a clear winner from the economic turmoil created by the pandemic.
"Although gold was sold off in February and the first half of March, this was prompted by a scramble for cash at all costs, due in part to a dollar liquidity squeeze that has since eased considerably. Gold has made substantial gains in tandem with risk assets since the March lows.
"While sentiment and relative dollar values exert short-term pressure, the combination of negative real yields and the prospect of an inflation glut due to massively increased money supply is sending prices higher."
Jasper Lawler, head of research at London Capital Group, said: "The Fed chairman's warning suggests taking an investment strategy that's both defensive against weak growth and more monetary stimulus, and gold covers both."
Joshua Mahony, senior market analyst at IG, said: "For the most part, this gold surge has been predictable. After all, if gold cannot outperform in an environment of rising debt, global central bank easing and an impending recession, it would essentially be worthless as a haven asset."