Crispin Odey says governments could ban private gold ownership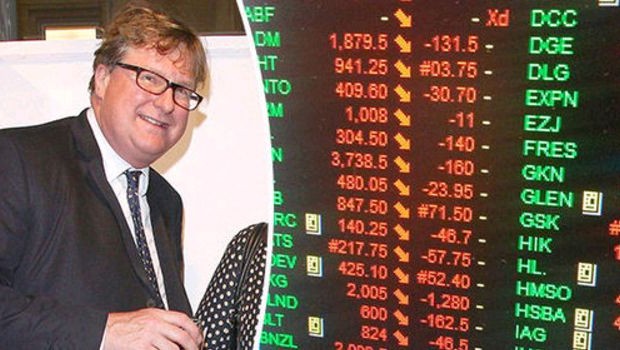 Crispin Odey, one of Europe's most prominent hedge fund managers, has said governments might ban private ownership of gold if inflation runs out of control after the Covid-19 crisis.
The price of gold has rocketed during the Covid-19 pandemic as investors have sought safety with markets crashing and economies heading into deep recession.
In a note to investors, seen by Bloomberg, Odey wrote: "It is no surprise that people are buying gold. But the authorities may attempt at some point to de-monetise gold, making it illegal to own as a private individual. They will only do this if they feel the need to create a stable unit of account for world trade."
Odey, who is a critic of central bank policies, increased the gold position in his main Odey European fund so that June gold futures represented almost 40% of net asset value at the end of April from 15.9% at the end of March, Bloomberg said. The fund gained 21% in March but was down 9.5% in April.
The US government imposed purchases of private gold holdings in 1933 as it devalued the dollar during the Great Depression. The dollar and other major currencies are no longer pegged to the gold price, leaving less reason for such compulsory purchases.
Some economists argue the build-up of government debt during the coronavirus crisis will be followed by high inflation. That scenario would benefit gold prices.
"History is filled with examples where rulers have, in moments of crisis, resorted to debasing the coinage," Odey wrote in his letter.