Commodities: WTI, copper slip amid trade tensions and rising US dollar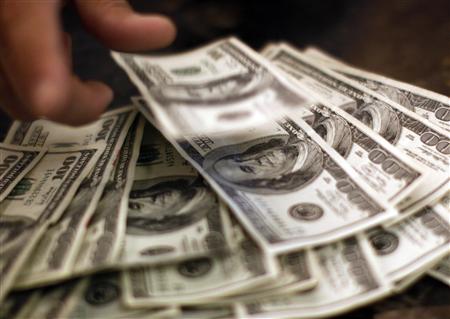 Energy futures slid on Wednesday amid the ongoing trade stand-off between the US and China and against the backdrop of a strengthening US dollar.
Speaking overnight, US President Donald Trump said he was only interested in a deal with Beijing if it was the same as what had been orignally agreed earlier in 2019.
"We had a deal with China and unless they go back to that deal I have no interest," Trump said before leaving on a trip for Iowa, a well-known farm state.
As of 1921 BST, West Texas Intermediate crude oil futures for delivery in July were trading down by 3.08% to $51.68 a barrel on the ICE, while August-dated Brent was slipping by 2.89% to $60.49 a barrel.
RBOB gasoline was also moving lower, erasing 3.29% to stand at $1.6985 a gallon on NYMEX, with the similarly-dated heating oil futures contract down by 1.54% to $1.7940 a gallon.
Meanwhile, the Bloomberg commodity index was off by 0.45% to 77.15 as the US dollar spot index climbed 0.28% to 96.9570.
Also weiging on energy futures, the Energy Information Administration, the US Department of Energy's statistical arm, reported that commercial crude oil stockpiles rose by 2.2m barrels over the week ending on 7 June (consensus: -480,000 barrels) and at 485.5m barrels they were standing roughly 8% above their five-year average.
In the base metals space, three-month LME copper slipped from $5,889 per metric tonne at the open to $5,852.
"Another relatively quiet and thin trading day on the LME with prices struggling for traction as equities also stuttered with the protests in HK weighing on Asian indices," was the take from traders at Sucden Financial.
Soft commodities fared better, with July corn on CBoT up by 0.53% to $4.3 a bushel and cotton #2 on ICE adding 1.32% to $6.59 a pound.