Commodities: Traders let go of agricultural futures and go into gold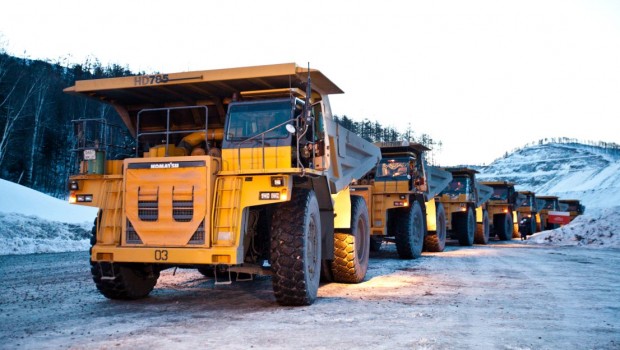 Commodities as a group were dragged down to near one-year lows at the start of the week on the heels of sharp drops in in agricultural futures, especially grains.
As of 1757 BST, December corn futures on the Chicago Board of Trade were falling by 5.98% to $3.9275 a bushel, alongside a similar-sized drop in wheat.
CME live cattle was noticeably weaker as well, giving back 2.81% to $1.0375 a bushel.
In the background, the US dollar spot index was drifting down by by 0.06% at 97.320 while the Bloomberg commodity index was 0.81% lower to 76.79.
Risk sentiment was under pressure at the start of the week amid ongoing concerns around the US-China trade war, with reports of increasingly violent protests in Hong Kong at the weekend adding to traders' jitters.
On that note, after the end of trading in New York last Friday, in its latest Article IV assessment, the International Monetary Fund argued that tensions between Beijing and Washington "should be quickly resolved through a comprehensive agreement that avoids undermining the international system."
"Directors also emphasized that China has an important role to play and would benefit from further opening up of the economy and other reforms that enhance competition," the Washington-based lender said in a statement.
Almost in parallel however, White House trade advisor, Peter Navarro, said the US would respond if China tried to offset the impact on its exports from trade tariffs by weakening the country's currency, the yuan.
Against that backdrop, December gold futures on COMEX were bid higher by 0.6% to $1,517.60/oz..
According to the latest weekly tally from the Commodity Futures Trading Commission, speculative bets on a rising price of gold jumped by 23.0% to 2285.082 futures and options contracts - the most since July 2016.
And Bloomberg reported that analysts at Goldman Sachs and Citi were forecasting that the yellow metal's price would add 6.0% over the next six months.
Energy futures meanwhile were mostly higher - albeit not by much - with September West Texas Intermediate rising by 0.55% to $54.80 a barrel in NYMEX trading.