Commodities: Oil and copper futures dip as US signs HK bill into law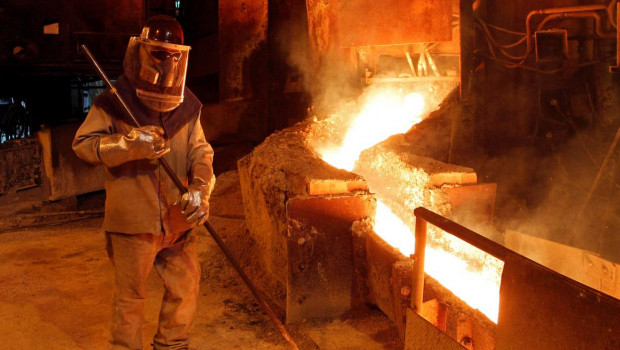 Commodity prices weakened on Thursday after the US President signed into law a new bill that some observers worried might trip up trade negotiations with Beijing.
Overnight, Donald Trump signed the Hong Kong Human Rights and Democracy Act, which had previously been approved by the US Congress.
China's Ministry of Foreign Affairs said that the bill, which mandates annual reviews of Hong Kong's political freedoms by the State Department, revealed "sinister intentions" on the part of the US towards the people of China and that special administrative region.
Against that backdrop, front month Brent crude oil futures were trading 0.22% lower at $63.92 per barrel on the ICE as of 1916 GMT, having fallen as low as $63.19 earlier during the same session.
"Market reaction so far (100 pips in CNY) suggests that the feeling remains that this US legislation does not alter the overall dynamic in any major way. Which, of course, means that the reaction will then be that much stronger if China really does follow through on its threat of unspecified "counter-measures"," said analysts at Rabobank.
IG chief market analyst Chris Beauchamp was a tad more cautious.
"Oil prices have drifted lower, a useful proxy for how markets have viewed the signing of the Hong Kong bill in the US," the IG analyst said.
"But the speed with which everyone has rushed to declare the event as a mortal risk to trade talks should give investors pause for thought – China may be willing to let the move slide, if it remains purely symbolic, and it is not the obvious crises that turn into flashpoints. Only time will tell."
March 2020 copper on COMEX was also softer, losing 0.8% to $2.6745 a pound.
In the agricultural space meanwhile, similarly-dated wheat on CBoT had erased 1.32% to $3.7325 a bushel.