UK housebuilders too cheap to ignore, says Jefferies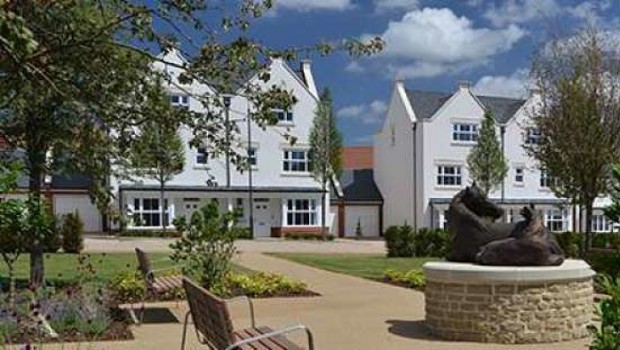 UK housebuilders are too cheap to ignore, Jefferies said in a research note on Thursday.
"With construction looking un-impacted by the latest Covid measures and the strength in the housing market providing increasing comfort on the sustainability of demand, we see the UK housebuilders as oversold," the bank said.
"News flow on Covid, Brexit, stamp duty and help-to-buy changes will likely create share price volatility near term. Nonetheless, we see current share price weakness as presenting a great entry point for our key picks: Persimmon, Berkeley, Barratt."
Jefferies noted that to date, housebuilders have said that local lockdowns such as the one in Leicester have not impacted construction build-out on site. As a result, the bank reckons that similar will be true of Tuesday's step-up in Covid measures and would even be the case in a scenario of a more aggressive lockdown.
"Reflecting this, the more important impact of the lockdown for the sector will likely be the influence on customer demand," it said. However, it said that with agreed sales up 40% year-on-year, mortgage demand ahead of levels lenders can process, and house price inflation 3-5%, recent housing data, provide increasing comfort on its forecasts.
"Near term share prices may remain volatile reflecting macro news flow, with an air pocket in company news flow until the November trading updates which should be able to provide colour on demand for housing for April and beyond (i.e. after the expiry of the stamp duty holiday and Help to Buy changes).
"Nonetheless, with valuations reflecting house price declines of up to 14%, we believe the profitability and return on equity profile of the sector remains significantly under-estimated."
At 1230 BST, Persimmon shares were up 3.2% at 2,401p, Berkeley shares were 1.3% higher 4,154p and Barratt was 3.6% higher at 454.10p.