UK asset managers offer growth but 'face challenges and risks'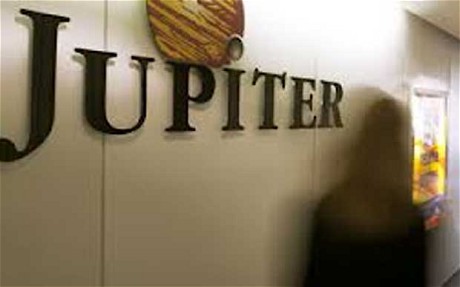 Intermediate Capital Group was Barclays' top pick as it kicked off coverage of the UK-listed asset management sector, while Standard Life Aberdeen was downgraded.
Analyst Michael Sanderson saw the remaining five asset managers as operating in a growth industry but facing structural challenges and cyclical risks that limit earnings growth and valuation.
"Cyclical risk is a given in asset managers as market gyrations are rapidly reflected in assets under management, revenues and earnings. Structural changes are increasing the earnings risk and dampening the valuations of the sector, particularly among the more conventional asset managers," he said.
Sector share prices have rebounded in the past quarter, though he still see opportunities to invest in good business cases that are currently undervalued.
Against a backdrop of uncertainty on both the earnings and valuation outlooks, the bank expressed a preference for the more alternative-focused names, with ICG, Man Group and Schroders all initiated at 'overweight' ratings.
Emerging market focused Ashmore was started on an 'equal weight' rating, while Jupiter Fund Management began at 'underweight'.
ICG is seen as "well positioned" to benefit from structural demand from investors and Sanderson expects more than 30% total shareholder return potential that makes it stand out in a sector where names are frequently close to fair value. A target price of 1,430p offers plenty of upside to the previous close of 1,127p.
Both Man Group and Schroders are offering revenue-driven earnings growth that is "currently undervalued", the analyst said, with target prices of 165p and 3,155p.
Jupiter, given a target price of 330p, is exposed to the sector's underlying growth and has a quality operating model and has seen outflows from Dynamic Bond slow materially, Sanderson sees fresh headwinds emerging from the change of management on the important European equity strategy funds.
Ashmore was said to be "well positioned for the structural opportunities of further allocation to emerging markets", a low fixed-cost base and strong balance sheet, but the recent strength in the stock is mostly reflected in the valuation.
Standard Life Aberdeen was cut to 'equal weight' and removed as a top pick as it transferred to a new analyst.