UBS downgrades BAE as budget risks loom in the face of Brexit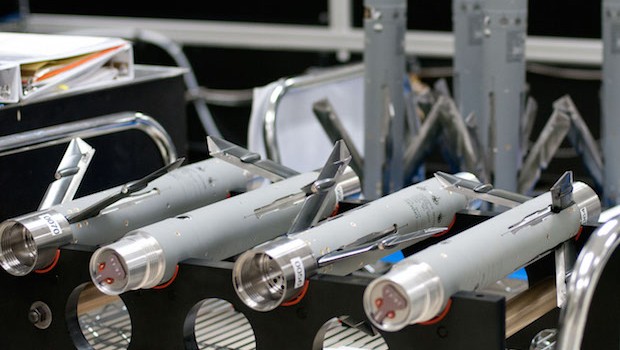 Analysts at UBS downgraded defence, security, and aerospace giant BAE Systems to 'neutral' on Thursday, noting the FTSE 100 constituent's organic growth prospects appeared "limited".
UBS, which also lowered its target price on BAE to 505p from its prior 720p standing, cut its estimates on the back of slower earnings growth in the group's US platforms and maritime divisions and a need for further investments in its UK air activities.
In addition to this, the broker said: "Our bigger price target downgrade to 505p from 720p reflects the significant de-rating c.20% of US peers multiples over the past three months and c.50% de-rating of European peers, such as Cobham or Rheinmetall."
UBS also noted its downgrade reflected a "challenging economic outlook for the UK as the Brexit deadline looms", which it sees as "inevitably" impacting Downing Street's defence spending.
"The UK economic outlook remains very uncertain, and the defence sector is not immune," said analysts Celine Fornaro and Myles Walton.
With roughly 28% of its profits coming from within the UK last year, UBS considers BAE to be exposed to government budget constraints, including "limited wriggle room" to rationalise costs and improve margins.
UBS does not expect BAE to benefit as much as its peers from increased US defence spending, noting the firm had "lost some ground in terms of its US footprint" and believes it may have to further increase investment in order to reverse the trend.
"The UK budget is at risk of cuts, and a defence budget review keeps being delayed and could now occur in April 2019. In previous UK budget reviews, stocks exposed to UK defence have underperformed until six months after the event. BAE is a beneficiary of the US defence budget growth, but we see the Army budget growing less than Air and Navy."