UBS downgrades Persimmon to 'sell'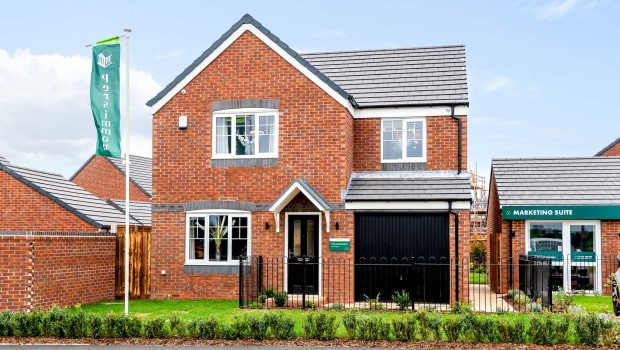 Persimmon slumped on Monday as UBS downgraded its stance on the housebuilder to 'sell' from 'neutral' and cut the price target to 1,230p from 1,290p as it cited the further risk of a de-rating.
"We think Persimmon faces further downside risk as margins and returns start to revert to the sector mean over time," the bank said.
"The shares remain at a premium to the sector on 1.3x P/TNAV versus sector on 0.95x (2022E), and 1.2x P/TNAV versus sector on 0.87x (2023E). We think that premium could narrow as margins and returns start to mean revert, in addition to the absolute downdraft expected from falling volumes and prices in 2023/24E."
UBS said it thinks the shares still benefit from a historically superior return on capital employed but it is concerned that as this premium fades, so could the shares.
UBS noted that reservations rates are currently very weak, with Persimmon reporting 0.48 sales per site per week in the six weeks prior to November 7, which it think equates to a 40% year-over-year fall.
"The trend has sequentially still deteriorated," it said. "We expect sales rates to pick up to 0.60 in 2023E as mortgage rates reduce but this still means completions could be down -30% in 2023E (our new base case).
"Despite the slow sales rates, management does not envisage higher sites, reflecting a combination of planning delays but also reluctance to invest given market uncertainty. We expect house prices to start falling more materially into 2023 (UBSE -10% over next 12 months), which would then pressure margins over time.
"As price declines fully impact, we expect margins to trough at 16% in 2024E before normalising at 22% in the medium term."
That would still mean margins are above peers, albeit with a narrower gap, UBS added.
At 1310 GMT, the shares were down 3.4% at 1,283.50p.