UBS downgrades London Stock Exchange to 'neutral'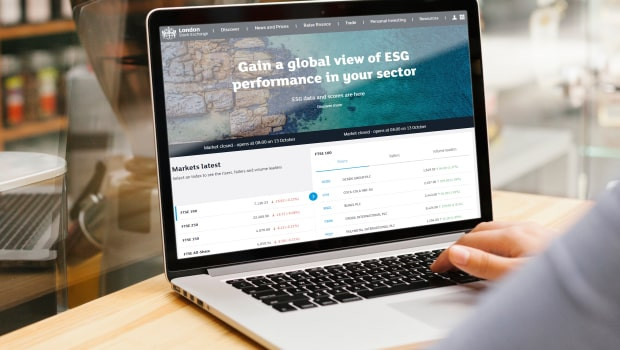 UBS downgraded London Stock Exchange Group to 'neutral' from 'buy' on Thursday and cut the price target to 8,500p from 9,000p as it argued that forex headwinds will more than offset improving execution and valuation.
The bank noted that over the past three to four years, LSEG's management team has more consistently executed on its strategy and delivered on its growth targets, making it more confident the company can generate revenue growth of 6-7% per annum in the coming three years - at the upper end of the 5-7% targeted range.
"While we think LSEG still remains a bit of a 'Show Me' story, the company has done much to shed that description. However, with shares in the upper half of its 18-month £70-85 trading range, we argue that the improved execution is largely priced into the shares," it said.
UBS also noted that in its coverage, LSEG is one of the more complex companies to model. Operating a number of businesses in different regions/currencies makes it difficult for investors to gain a competitive informational advantage on LSEG's earnings outlook, it said.
"Compared to the US Info Services names, LSEG trades at a moderate discount given its 2022-24 earnings outlook," UBS said. "However, given the large upcoming share overhang and the fact that investors will likely want to see a couple more quarters of improving execution, we think the small discount is warranted."
The bank cut its 2023-25 earnings per share estimates by 5-6%, mainly to reflect the recent weakening of the US dollar.