Take profit on Ferguson, JP Morgan says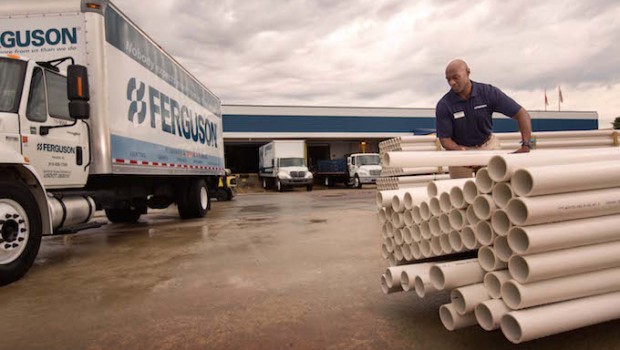 Investors should take profit on Ferguson after a strong results season led to upgrades for companies in the sector, JP Morgan said as it downgraded the plumbing and heating company's shares to 'neutral'.
JP Morgan analyst Elodie Rall said the sector was set for a mixed remainder of the year. The third quarter will benefit from pent-up demand from Covid-19 lockdowns but the fourth quarter and beyond are likely to be less buoyant as demand settles down and underlying trends set in.
"We see an opportunity to take profit on some of the stocks that have particularly rerated and where valuation looks full, and we downgrade KSP [Kingspan] and FERG [Ferguson] from OW to N, with both trading significantly above the long-term average, although we would look for any weakness to revisit the story for both stocks," Rall said in a note to clients.
Saint-Gobain replaces Kingspan as Rail's top idea in the sector. The shares are the cheapest in the sector and the company will benefit from a wave of mass renovation proposed in an EU stimulus package, she said.
Ferguson shares rose 2% to £74.40 at 16:13 BST. The shares are up 6.6% in 2020 having dropped to £40.86 on 23 March.