ShoreCap stays at 'buy' on TUI Group after 'exceptional' start to Q1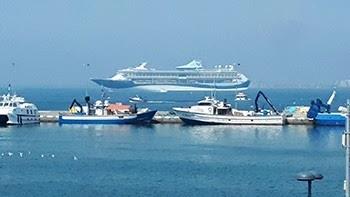 Analysts at ShoreCap stood by their 'buy' recommendation for shares of TUI Group following the travel operator's first quarter update, despite its wider guidance range for 2020 operating profits.
In a nutshell, the tour operator's guidance for full-year operating profits remained "broadly unchanged" - despite the additional costs from the extended grounding of Boeing's 737 Max.
That reflected "the strong start to the year in Markets & Airlines, cost mitigation and expected compensation from Boeing," analyst Greg Johnson wrote in a research note sent to clients.
Boosting Markets & Airlines was the collapse of Thomas Cook, while the underlying metrics at both the Cruises and Hotels units were "positive", he added.
The analyst described trading at the start of the first quarter as "exceptional", with booking trends ahead of capacity across the year and average selling prices for winter 6.0% higher and those for summer up 3.0%.
However, given strong underlying trading, it was not completely clear why the company had lowered the bottom end of its guidance range for operating profits from €950.0m to €850.0m, while keeping the top end at €1.050m.
Johnson therefore cut his forecast for TUI's full-year operating profits from €1,050 to €950.0m, although given the greater losses from the 737, he had been expecting to slash it to approximately €800.0m.
The analyst also hailed the latest developments around the company's balance sheet and its levels of debt, labeling them "encouraging".
"Booking trends across the group are favourable, especially in the UK, whilst progress continues to be made in across its higher value Cruise and Hotel divisions.
"We see some £12 per share value across its Holiday Experiences, with trading at Markets & Airlines encouraging and a better balance sheet emerging. BUY"