ShoreCap stays at 'buy' on StanChart, says shares most undervalued in UK peer group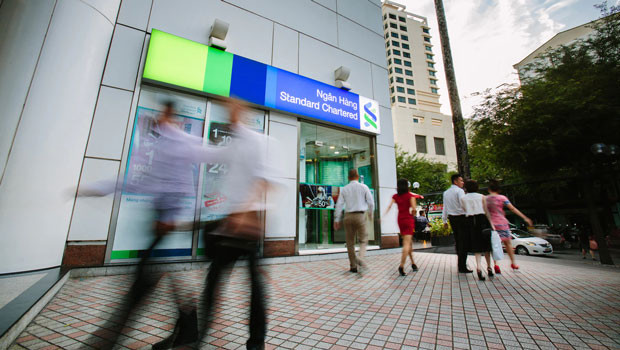 Analysts at ShoreCap reiterated their 'buy' recommendation for shares of StanChart, telling clients that it remained the most undervalued lender in its UK banking universe.
The day before, the Asia-focused lender reported a better-than-expected core tier 1 capital ratio, while profits were in line if an IFRS 9 interest income catch-up adjustment was excluded.
StanChart also raised its guidance "modestly", ShoreCap's Gary Greenwood said in a research report sent to clients.
Greenwood noted how while the lender conceded that the recovery from Covid-19 remained uneven and was punctuated by supply-chain disruptions, management said they drew encouragement from the "robust levels of export growth across many of our markets in Asia".
He also highlighted that group guidance for 5.0-7.0% income growth from financial year 2022 assumed just 30 basis points of interest rate increases from 2021-25.
"Although the results themselves are unlikely to set pulses racing, at 0.5x [tangible net asset value] the shares continue to look very good value versus longer-term RoTE targets, in our view."