Shore Capital slashes UK house builders amid 'weak' pricing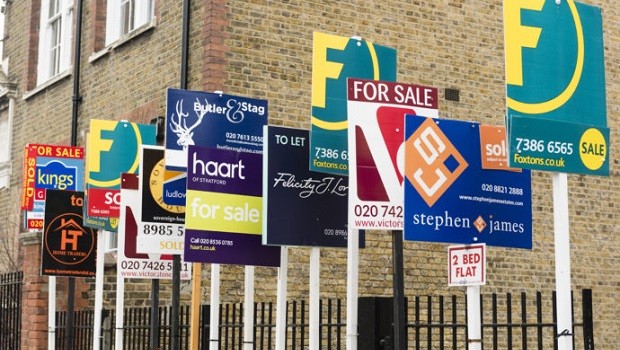 Analysts at Shore Capital slashed their ratings of UK house builders on Wednesday, cutting Barratt, Bovis and Taylor Wimpey from 'buy' to 'sell' and Bellway, Berkeley, Crest Nicholson, Persimmon and Redrow from 'buy' to 'hold'.
The analysts' reassessment of their stance comes after the house price index (HPI) from Land Registry dropped to a seven year with the annual rate of price gains printing at a "weak" 0.6% for February, with a note from the broker stating risk of earnings shocks from the house builders is under-estimated and after a strong relative performance in the first quarter.
"Management commentary and forecast consensus continue to suggest that while less buoyant, the new homes sector is still capable of growth, perhaps through until 2021 on more bullish standpoints. There is growing evidence that house prices more widely could fall, and that new homes sector could see more marked actual or effective declines. Weak pricing is the greatest threat to the sustainability of sector margins and, in our view, the risk of shocks and surprises from this source are still under-estimated," the analysts said in a research note sent to clients.
According to ShoreCap, it was clear that valuations in the sector were not set on strong foundations after the substantial de-rating of house builders in the run-up to Christmas amid hard Brexit fears and waning house prices, which were now softening in two regions in the North of England as well as in the South East.
"We remain of the view that wider market house prices are likely to fall in CY2019 and that there is risk that this trend bleeds through into CY2020. We are not suggesting a major winding back but after a six-year period in which house price rose much more rapidly than wages, in which mortgage interest rates fell significantly and in which many borrowers took on mortgages that will last well into their retirement years, the market feels over-stretched and due some 'relaxation'," said the analysts.
The note also dismissed claims that house prices might receive a boost from the Brexit deadline delay, arguing that the true cause of the market slowdown was not the planned exit from the European Union but stretched affordability leading to excessive funding gaps for home movers and dysfunctional transaction chains.
Alongside house price woes, builders were also having to contend with 3-4% build cost inflation per year and the end of the government's 'Help to Buy' scheme in 2021, which would hamper the spending capabilities of as many as 10% of buyers.