RBC raises Vesuvius to 'top pick' following recent share price weakness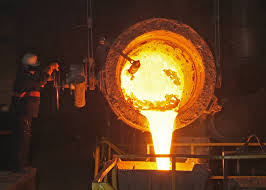 Analysts at RBC Capital Markets upgraded engineered ceramics company Vesuvius from 'outperform' to 'top pick' on Monday, citing the upside to be had following recent weakness, supported by the company's self-help measures.
With the group's shares down 20% over the last three months, the weakest performance in the broker's coverage, Vesuvius' management still reiterated its 12.5% operating margin target for 2020.
However, even RBC had yet to fully factor that target into its own expectations and yet its 2020 estimate for the company's earnings per share was already about 5% ahead of consensus.
"We forecast the 12.5% operating margin being achieved as an H2 run rate rather than for a FY and are 5% above consensus in 2020E."
RBC also pointed out that Vesuvius had stated that there was "more potential" beyond its current actions on costs and suggested an expansion of the program.
Furthermore, RBC added that: "we would note that pro forma peak operating margins in 2007 for the group were nearer to 16%, suggesting more upside could be possible."
The Canadian broker did acknowledge that 2019 had seen a "moderate slowdown in growth" with a pretty flat start to the year, but this was something its analysts were not surprised by, given the double-digit organic growth recorded in 2016-17.
Medium-term, it saw "stable, but limited", steel production growth, but expected Vesuvius to benefit from higher-quality steel production exposure where the growth rates were set to be more in the 4-5% range, as well as growth in China and India.
RBC, which stood by its 700p price target on Vesuvius, said it had made "very minor forecast changes" and slightly lowered 2019 growth forecasts, much the same as it had for the wider pan-European sector.
As of 1325 BST, Vesuvius shares had crawled ahead 1.08% to 513.50p.