RBC Capital Markets downgrades Pets at Home, shares slide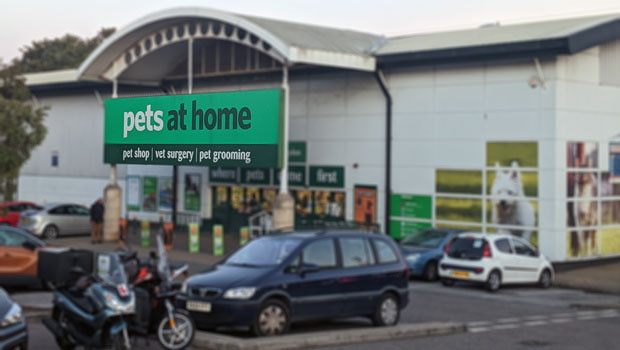 Pets at Home tumbled on Monday as RBC Capital Markets downgraded the shares to 'underperform' from 'sector perform' and slashed the price target to 280p from 330p, partly on valuation grounds.
The bank said PETS has a strong position as a specialist player in the UK pet care market. "However, we believe valuation looks full and consensus forecasts look demanding.
"We expect further earnings growth to be more challenging to achieve given mounting pressures on the consumer and a wider spend rotation away from 'pandemic-winning' categories. Hence, we downgrade to underperform."
RBC said current consensus is looking for circa 2% earnings per share growth in FY23, with a further 12% growth in FY24. "Even with investments coming down in FY24 and PETS' more defensive offering, we think that this looks challenging to achieve, given pressured consumer budgets and margin headwinds," it said.
It noted the shares currently trade at around 15x CY23 estimated price-to-earnings, towards the middle of the historic range.
"We note that this is at a premium to others in the UK retail space, and looks demanding for a retailer with 100% UK exposure, at a time when consumer spending is under pressure," RBC said. "We have more valuation upside for some other UK retailers at these levels, such as JD Sports and WH Smith."
RBC said the company has benefited over the last two years from its market leading position in a sector that has seen strong growth. According to data from Statista, 62% of UK households now own a pet, compared to around 40% before the -pandemic, it said.
"Whilst we think that the defensive nature of pet care should provide PETS with some topline resilience, we think that further growth will now be more difficult to achieve in the light of rising cost of living and the benefits from higher spend on new pets fading away."
At 0817 BST, the shares were down 6.4% at 290.20p.