RBC Capital lifts Currys to 'outperform'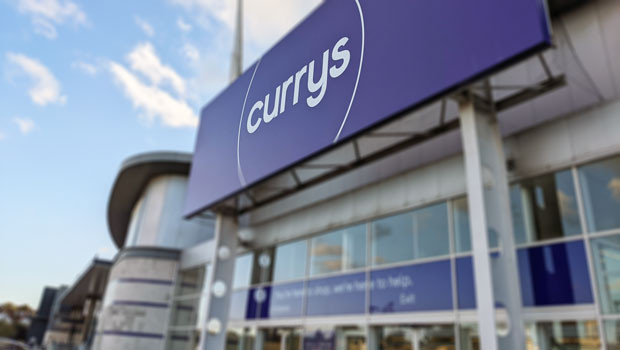 RBC Capital Markets upgraded Currys on Monday to 'outperform' from 'sector perform' and lifted the price target to 70p from 60p as it said it was "becoming investable again".
"Currys' financial leverage and travails in the Nordic region have left it firmly in the investor 'no-fly zone' in recent years," RBC said.
However, the retailer's sale of its Kotsovolos business in Greece will leave it with a net cash position.
"Plus, it retains a strong relative market position in a sector ripe for consolidation, and valuation looks very undemanding," RBC said.
It pointed out that Currys trades at a "lowly" rating of less than 4x EV/EBIT, at the lower end of its historical range.
"We think this fails to capture its strong position in the UK and self-help and recovery potential in the Nordics," it said.
It also noted the recent stake-building in the sector, with Frasers Group having built a stake of around 13% in Currys.
The bank noted that the consumer electricals subsector faces a number of long-running challenges, including a low margin for error, very strong supplier power "and the often commodity nature of the product".
"But Currys remains a strong omnichannel player, with high market shares of 28% in the Nordic and 24% in the UK," it said. "It has scale and distribution advantages, plus strong supplier support to showcase products. These should serve it well in a more benign outlook for interest rates in major markets."
At 1000 GMT, the shares were up 2.3% at 49.46p.