RBC Capital downgrades Fresnillo, slashes price target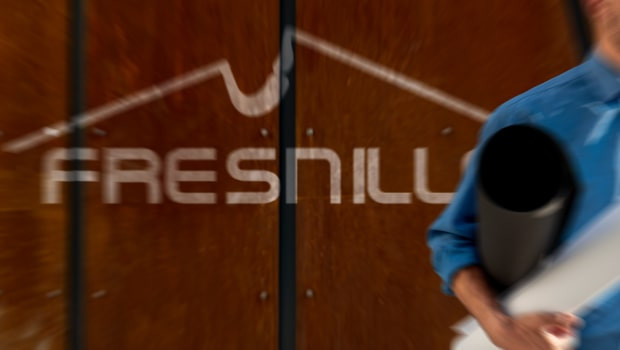 RBC Capital Markets downgraded precious metals miner Fresnillo on Thursday to 'sector perform' from 'outperform' and slashed the price target to 575p from 1,025p.
The bank said Fresnillo's fourth quarter was modestly better than it expected but lower guidance on operational challenges, especially at Saucito, have driven its FY22 silver production estimate down 22.8%.
"This sees RBCe EBITDA fall by 49%," RBC said. "Free cash flow falls around $500m to -$21m."
RBC said that despite structural signs of improvement, the near-term outlook should stay weak as operations are likely to stay hamstrung until Q4 22.
"Although the company remains fundamentally well positioned (net cash, growth from Juanicipio) we have trouble seeing shares recapture a premium rating over the coming 12 months," it said.
On Wednesday, Fresnillo shares tumbled after it forecast a bigger-than-expected hit to 2022 production due to the Covid Omicron variant and new Mexican labour laws.
At 1040 GMT, the shares were down 4.9% at 654.40p.