Peel Hunt ups rating on Big Yellow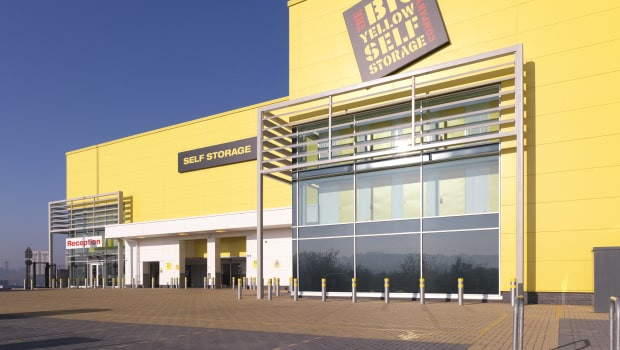 Peel Hunt has upgraded its rating on Big Yellow Group on the back of strong interim numbers.
The investment bank, which has changed its recommendation to 'hold' from 'reduce', also trimmed its price target for the self-storage provider, to 1,200p from 1,300p.
It said: "Big Yellow once again reiterated its confidence [it its business model] and noted that construction cost concerns are now easing. Combined with a correction in land prices, this should be beneficial to future development.
"Overall, this is once again a strong set of results, and we expect to upgrade our earnings per share and dividend per share forecasts by around 5%, to 57.5p and 46.0p respectively.
"The shares trade on a 20x PE and offer a 3.9% dividend yield, and following an approximate 30% decline in the share price in the year-to-date, we upgrade to 'hold' while lowering our target price."
Big Yellow reported on Monday a 97% plunge in half-year pre-tax profits in the six months to 30 September, to £6.8m, because of a revaluation loss. But revenues jumped 15% to £93.8m, while like-for-like store revenues strengthened 8%.
The increase in revenues was driven by an 11% increase in the underlying average rate over the period, which more than offset a 2% year-on-year decline in occupancy, Peel Hunt noted.
As at 1330 GMT, shares in Big Yellow were down 2% at 1,138p.