Peel Hunt picks 'doublers' for the next 2-3 years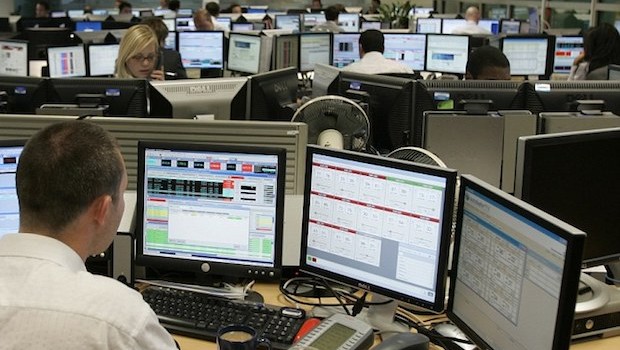 Peel Hunt has named 29 companies it believes will double in value in the next two to three years, including JD Sports, GoCompare and CMC Markets.
In "Stock Ideas for 2019: Doublers", published on Tuesday, Peel Hunt conceded it was difficult to predict how Brexit will affect markets, and noted that the FTSE All Share was on track to record its worst annual performance this year since 2008.
But it added: "There are always some stocks that are dancing to their own particular tune which could deliver some healthy returns."
Peel Hunt has given spread betting firm CMC Markets, which has seen profitability hit by tighter regulations and lower volatility, a price target of 200p."We are confident CMC will ultimately benefit from the impending market consolidation, expansion of the ANZ deal and return of market volatility," it argued. "Relatively small moves should result in significant operating leverage." A target price of 200p is double the last closing price of 100p.
It called GoCompare, the price comparison website, a "great stock to help savings", arguing: "The share price has halved since the summer as the market has become unsettled at the near-term revenue trend and the launch of the innovative Saving as a Service product Weflip. "This ignores the profit protection achieved by the improvement in marketing margin and the strong operating cash generation." The price target is 140p, against Monday's close of 69p.
Despite the wider retail sector's bumpy performance, JD Sports is one of Peel Hunt's preferred stocks. "It ticks all the boxes: it is growing strongly and winning share in its core market and that is true both online and in store." Peel Hunt also pointed to an "aggressive" overseas expansion.
"JD has a strong record of delivering and bettering expectations and despite the conditions in the UK, we think that forecasts are at worse underpinned." It added that the current multiple of 11 x PE was "way too low" and the target price is 550p not quite double the latest close.
Another retailer to get the nod was Joules. "Against the background of retail turmoil and profit warnings, Joules recently reported first-half group revenue growth of 17.6% with profits tracking slightly ahead of expectations." Peel Hunt is targeting a share price of 400p, against Monday's close of 210p.
Clinical stage biopharmaceutical company Motif Bio could see its share price surge early next year, argued Peel Hunt, with the US Food and Drug Administration due to give possible approval to Motif's antibiotic iclaprim on 13 February. Currently trading at 26p, Peel Hunt is targeting a price of 95p.
Another healthcare company is PureTech Health, which Peel Hunt argued was "very undervalued" despite being well capitalised. The shares currently trade at 178p but Peel Hunt is looking for 313p.
At Ten Entertainment, owner of bowling allies, Peel Hunt is forecasting earnings will rise by more than 50% over the next three years – although it conceded there was an "upside risk to expansion, like-for-like sales and margin forecasts".
Peel Hunt said of The AA: "While there are a number of routes that may lead to the share price doubling, the common feature is the delivery of current consensus expectations.
"Early progress has been encouraging and further reassurance at the pre-close will be a key catalyst."
Nanoco was a tech pick, as its new facility to make cadmium-free quantum dots and nanomaterials for its large US customer should be completed by the end of 2018, with volume production expected in the first half of 2019.
"This should be transformative for the company given the rapid growth in the sensor market," said Peel Hunt's analysts, with industry forecasts is for the 3D imaging & sensing market to increase from $2bn in 2017 to close to $10bn in 2020 and over $18bn by 2023, as Gartner calculated that around 40% of smartphones will have 3D sensors by 2021. The target price is 67p.
Other companies highlighted by Peel Hunt included Eland Oil and Gas, Kaz Minerals, Manx Telecom, Polar Capital and Renold.