Numis reiterates 'top pick' on Intermediate Capital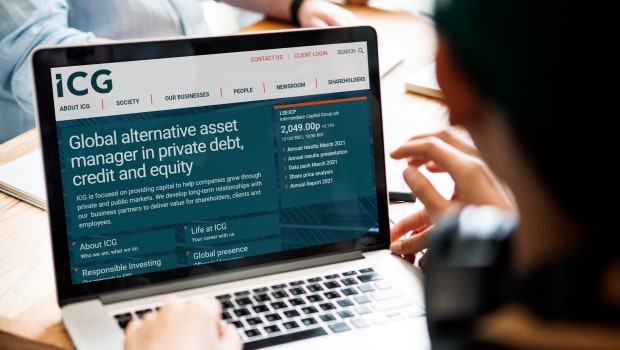 Numis reiterated its 'top pick' on Intermediate Capital Group on Tuesday, arguing that as one of the leaders in its various niches in the market and provided performance is maintained, its funds will remain sought after.
The broker, which has a 'buy' rating and 2,100p price target on the stock, said investors have "clearly fallen out of love" with private markets this year, presumably due to concerns over fund-raising and what the "right" allocation to alternatives is in a rising rate environment.
It noted that ICG has the luxury of not having any flagship funds slated for fund-raising in the short term given the funds already recently raised.
"Whilst there are some risks to private market's maintaining their superior performance in the future (such as higher interest rates, more competition for deals) and so remaining attractive compared to other assets, we also note private markets benefit from some structural advantages (closed ended funds reduce short term activity/pressure from flows, capacity to be more active given greater control over the investee companies and generally more skin in the game/long-term alignment with key employees)," it said.
Numis said that just as ICG proved the defensive characteristics of its own model in 2020, including stable/predictable management fees at the core of the business, this period of uncertainty should be no different.