Numis downgrades Victrex as FX headwinds emerge, BofA-ML upgrades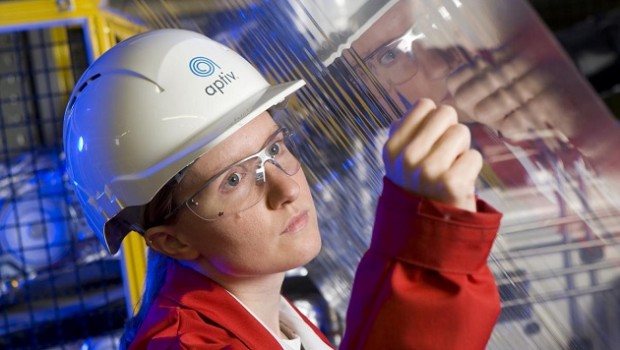 Analysts at Numis downgraded their recommendation on shares of polymer manufacturer Victrex from 'add' to 'hold' on Monday, saying that although the company's business model remained "highly cash generative", an impending FX headwind was set to limit the upside in its share price.
Numis said Victrex's first quarter results indicated a strong start to the year, with its industrial division offsetting much of the weakness experienced over in its medical wing.
"Continued strength in Industrial offers upside to full-year expectations and we upgrade our 2018 adj. EPS estimate by 3.5% to reflect this, while we limit the upgrade to our 2019 adj. EPS estimate to just 1.5% as an FX headwind is building," a Monday morning research note read.
Analyst Kevin Fogarty said currency hedges had positively impacted Victrex's financial performance through to the first quarter of 2018, but as the pound sterling continues to recover from losses experienced in the wake of the Brexit vote, Numis anticipated an FX headwind to build, leading it to lower its EPS growth rate for 2019 from 3% to just 1%.
However, Numis did increase its target price on Victrex, from 2,300p to 2,550p.
"We raise our DCF-derived target price to 2550p/share, from 2300p/share previously. However, given the limited upside to our target price, we move our recommendation to Hold from Add."
Analysts at Bank of America-Merrill Lynch were even more upbeat, setting a new target price of 2,800p and upgrading the manufacturer's stock to a 'buy', highlighting its position as market leader in the PEEK specialist polymer space and its exposure to long-run trends including lightweighting in Aerospace and Autos (including in electric vehicles) and, via its Healthcare arm, towards an ageing population.
To boot, its shares were trading on 18 times' forward earnings, just a tad ahead of its UK peers on 17, despite sporting double the margins and return on invested capital of 23%, half again as much as its peers.
There was also upside to be had in terms of special dividend payouts, BofA-ML said.
"Victrex has demonstrated significant cash growth, with a net cash position of £116mn in 2018E. With the current investment plans, we estimate Victrex could continue to pay a special dividend out to 2020E (giving a dividend yield of >5%)."
As of 1340 GMT, shares had gained 3.88% to 2,518.00p.