Morgan Stanley ups Imperial Brands to 'equalweight'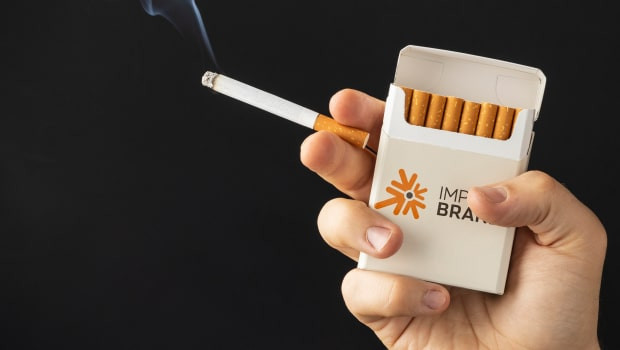 Morgan Stanley upgraded its stance on shares of Imperial Brands on Tuesday to 'equalweight' from 'underweight' as it took a look at tobacco stocks.
The bank acknowledged that the stock's valuation is undemanding and skews risk to the upside in the event the company launches a buyback programme, particularly in light of moderating leverage levels.
"However, IMB's narrower next generation products focus is likely to keep growth in operating profit and cash flow generation below that of EU peers, with a higher risk on forecasts, making a sustained multiple re-rating less likely versus peers, in our view," it said.
MS forecasts 1% revenue, 2% operating profit and 2% earnings compound annual growth rate over 2022-2025.
The bank also lifted its price target on British American Tobacco - which it rates at 'overweight' - to 3,820p from 3,210p. MS said it favours companies embracing the transition to next generation products and reckons BAT offers the most potential upside.
"If BAT successfully scales its NGP business over the next 15 years, our intrinsic valuation, cross-checked by a regression analysis, would yield an estimated £20bn to £25bn valuation for NGP.
"This would imply that BAT's combustibles business is trading at a circa 20-25% discount versus peers today."