Morgan Stanley third-quarter results beat expectations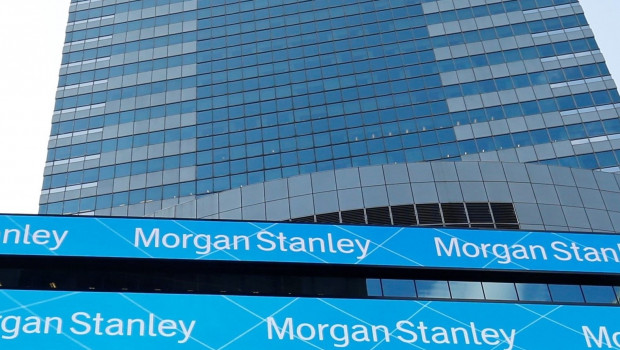 Morgan Stanley's third-quarter results beat expectations on Thursday as it posted record revenues for the investment banking business.
Revenues for the quarter to the end of September rose to $14.8bn from $11.7bn in the same a period a year ago, while net income came in at $3.7bn, or $1.98 a share, compared with $2.7bn or $1.66 a share. Analysts had been expecting revenue of $14bn and earnings of $1.68.
The bank said it had seen a strong performance across all business segments and regions.
Investment banking revenues grew 67% to a record $2.85bn, with advisory revenues rising to a record $1.27bn from $357m in the third quarter of last year, driven by higher completed M&A transactions.
Chairman and chief executive officer James P. Gorman said: "The firm delivered another very strong quarter, with robust revenues and improved efficiency producing an return on tangible common equity of 20%.
"We had standout performance of our integrated investment bank and record net new assets of $135bn in wealth management. Year-to-date, our successful integrations of E*Trade and Eaton Vance have supported growth of $400bn in net new client assets across wealth and investment management, bringing our total combined client assets to $6.2 trillion."