Morgan Stanley downgrades Dixons and Superdry, forecasts 62% slide in sector earnings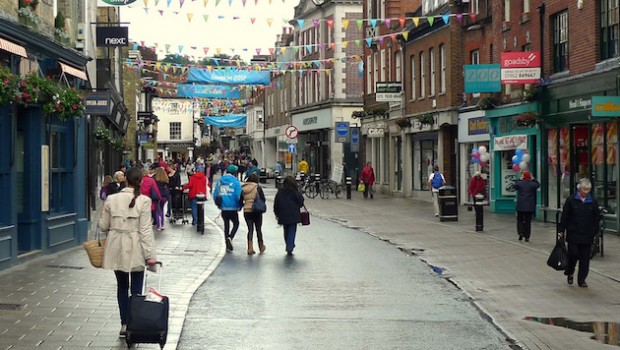 Morgan Stanley has re-rated a swathe of retailers, warning that earnings are likely to tumble this year and the next as long-term consumer spending patterns undergo a fundamental shift.
In a sector note, the bank said the easing of lockdown measures did not represent the beginning of the end of the pandemic's impact on European retail.
Instead it argued: "We expect social distancing measures, of varying degrees of severity, to continue until a vaccine has become widely available, hopefully in summer 2021. But changes to consumers' lifestyles, and thus their spending behaviour, are likely to last much longer. And the retailers we cover will generally emerge with weaker balance sheets and ill-configured store portfolios."
It also warned that the impact of Covid-19 on the sector was likely to be "so profound that it will render irrelevant most of the research we have ever written".
Morgan Stanley is forecasting a 62% decline in sector earnings for 2020, and a 33% fall in 2021. The bank's investment criteria for the sector have also shifted, with the focus now on "the strength of the balance sheet, how it will be impacted by ongoing social distancing measures, how cyclical it is, how deep the recession is going to be and how consumer behaviour changes longer term.
"Assessing retailers against these criteria is likely to dominate the investment debate for years to come, in our view."
Based on the new criteria, Morgan Stanley named Primark-owner Associated British Foods, B&Q parent Kingfisher and Marks & Spencer its top picks, upgrading the latter two to 'overweight' from 'equal weight' and retaining AB Foods' rating at 'overweight'.
"Although they offer less base-case upside than these other names, they are less levered and, thus, we believe, offer less downside risk if the operating environment proves to be tougher than we envisage in our base case," the bank said.
It left both Boohoo Group and Dunelm Group at 'underweight', arguing that they "look most overvalued", and downgraded Dixons Carphone, Superdry and international online retailer Global Fashion Group to 'equal weight' from 'overweight'.
Morgan Stanley said that its base-case modelling suggested the three stocks offered the most share price upside. But it added: "Our bear-case modelling suggests that all five could get into a financial difficulties in a scenario in which there are is a second lockdown over Christmas, no vaccine was available until summer 2022, and very high unemployment until then."
The bank added a caveat to its research, however. "The Covid-19 crisis is fast moving and multi-dimensional, and we are not claiming to have many, let alone all, of the answers. We have never had less conviction that we do currently."