Liberum ups Barratt, Bovis and Crest Nicholson to 'buy'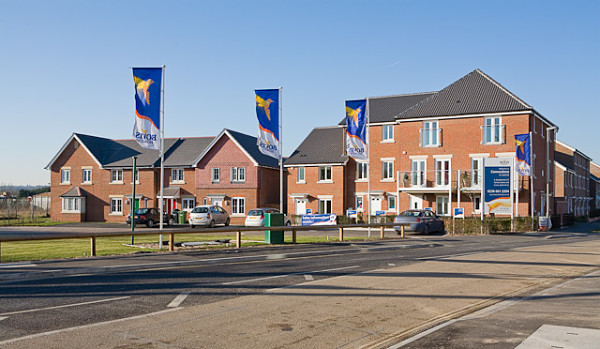 Liberum upped its stance on Barratt Developments, Bovis Homes and Crest Nicholson on Thursday, arguing that there is at least 20% upside if a smooth Brexit materialises.
The brokerage, which lifted the stocks to 'buy' from 'hold', noted that housebuilders' shares are down 26% this year, having de-rated from 2.0x to 1.3x book value as the risk of a disorderly Brexit has risen.
"We see at least 20% upside (29% total shareholder return) for the sector in a smooth Brexit transition because valuations are now very depressed and this would significantly de-risk the outlook," it said.
"Although the market is likely to be dull, it should be good enough for builders to continue volume growth where able, and maintain margins by taking advantage of lower land prices and re-engineering houses. Valuation looks overly pessimistic. The sector yield (9.1%) is twice that of the UK market. Dividend sustainability is very under-appreciated," it said.
The brokerage said that in a "prudent scenario" of a disorderly Brexit, house prices could fall by 10% and volumes by 20%.
"Allowing housebuilders scope for some mitigating action, we find that earnings would fall around 40% from our central estimate in this scenario," it said. This would mean the sector trading not at 7x price-to-earnings, but 14x.
"Historical cycles have seen multiples of over 13x trough earnings, so this could mean that significant plausible downside risk is already discounted," it said.
Liberum said Barratt's margin improvement is starting to bear fruit, while Bovis and Crest Nicholson's valuations are attractive.
It cut its price target on Barratt to 500p from 525p, while the Bovis TP was reduced to 910p from 1,100p and the Crest TP was lifted to 400p from 331p.
The brokerage said buy-rated Bellway, Persimmon and MJ Gleeson were its three preferred stocks in the sector.
Bellway's valuation is compelling and its long track record of volume growth encouraging, it said. As far as Persimmon is concerned, it pointed to the fact it is the most exposed to favourable geographic regions and price points, and should benefit most from very motivated first-time buyers.
"MJ Gleeson's unique business model gives it industry-leading margins and excellent growth prospects with limited competition," Liberum said.
At 1240 GMT, Barratt shares were down 1.6% at 466.40p, Bovis was down 1.1% to 870.20 and Crest Nicholson was 0.1% lower at 336.80p, all caught up in the broader market selloff.