Liberum upgrades Hammerson to 'hold'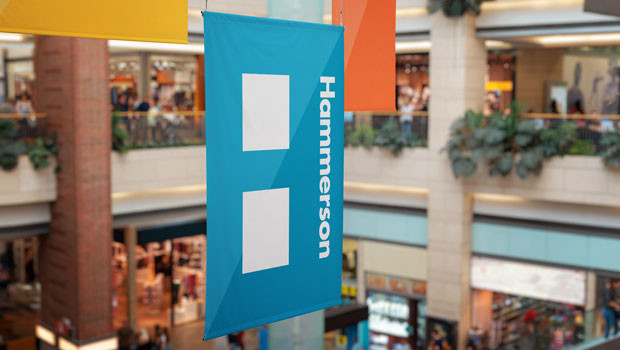 Liberum upgraded Hammerson to 'hold' from 'sell' on Tuesday and lifted the price target to 20p from 15p as it pointed to a more balanced risk/reward profile.
The broker said Hammerson has benefited from a return to normality as lockdown restrictions eased, but that it expects yield shifts to continue to negatively impact the company's property valuations.
"We raise our FY23 rental growth expectations, and while we think there is still a high risk of valuation declines leading to a potential covenant breach, this is not our base case," Liberum said.
Liberum said it sees three resolutions potentially reducing the risk of a covenant breach: accelerated disposals, an equity raise/takeout offer, and/or renegotiations of covenants. This could result in upside potential of more than 50%, the broker said.
Key catalysts for the shares include the rate at which Bicester debt is refinanced; an FY22 trading update that may give clearer guidance on FY22 valuations; and post-Covid trading and the impact of increased footfall driving ERV growth and reducing vacancies, Liberum said.