Liberum upgrades Anglo American to 'buy', cites capex in ESG-friendly copper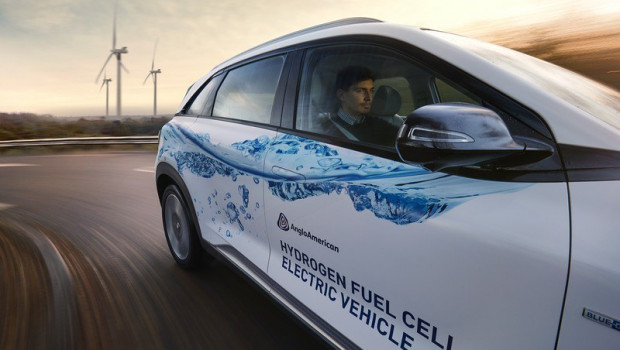 Analysts at Liberum upgraded their recommendation for shares of Anglo American from 'hold' to 'buy', describing it as the sole "pro-growth major" in its space.
"Capex increases are coming through but have been from "green upgrades". The constraints on supply are still very much there and most have been too slow to act," they told clients.
Overall, companies in the sector were "playing it safe", prioritising deleveraging and capital returns, even as so-called Environmental, Social and Governance obligations required a "ballooning" share of capital.
On a trailing three-year average basis, Anglo's capital expenditures were running at about 1.8 times' its depreciation, relative to an average of 1.2 times for Diversified Mining, they pointed out.
In particular, the company was said to be targeting "significant" investment in copper, a metal that stood to benefit from rising demand for use in electric vehicles, as well as in polyhalite at the Woodsmith project, while spending $200-500m on improving recoveries, for environmental benefits.
Nonetheless, the sector as a whole was looking at a "sharp" slowdown in Chinese industry and real estate, while coming off the reflation highs in the rest of the world, Liberum said.
The analysts were also expecting commodity prices to fall, despite constraints on supply.
So, with negative sector earnings momentum, shares would struggle to hold current levels without significant equity catalysts, they concluded.
They also pointed out US infrastructure's "long history of disappointment" and the fact that the so-called Chinese "credit impulse" was now "strongly negative".
ESG obligations made "the traditional hunt for long-life, low-cost assets even more difficult to engage" they added.
"Limited ability for miners to 'green up' existing operations, such as Rio Tinto's iron ore. Also, green investment needs an effective global carbon price to be non-dilutive," they added.
Finally, they commented on how the majors in the sector were in the process of re-evaluating geographies with high geopolitical potential but historically trickier socio-political environments.
"Less Chile/Peru, more central Africa + Ecuador/Argentina."
Liberum had a target price of 3,350.0p on Anglo American, and was also at a 'buy' for Glencore's shares, but at a 'sell' on BHP and Rio Tinto stock and at a 'hold' for Antofagasta's.
The broker also highlighted Ferrexpo as the other best company in its peer group, due to its expansion in ESG commodities such as copper.