Liberum hikes Fevertree price target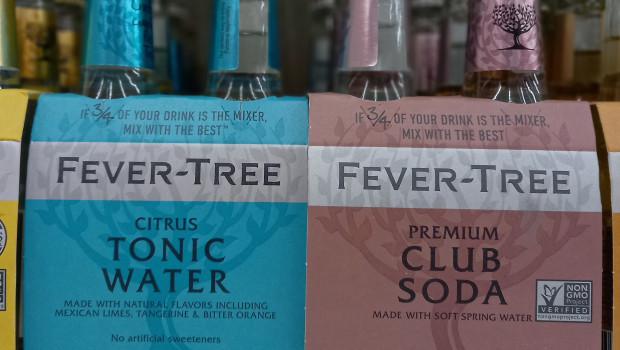 Liberum hiked its price target on Fevertree Drinks on Thursday to 1,500p from 1,000p following an update from the posh tonic maker.
The broker, which has a 'hold' rating on the shares, pointed to the improving cost outlook.
Liberum noted that trading year-to-date has been in line with expectations and the company has maintained guidance of 13% to 18% sales growth and £36m to £42m adjusted EBITDA.
"Encouraging signs include a strong UK On-Trade performance with value share in 1Q'23 6pts higher than 1Q'20, and a strong start in both On and Off-Trade in the US," it said.
"Cost pressures, particularly in glass, remain elevated for 2023 but should subside from 2024 onwards, with self-help initiatives like local US production. It remains to be seen how low glass and logistics costs end up which remains key to the pace of the margin recovery, but we see a return to historic levels of high 20%s/low 30%s EBITDA margin as unlikely."
Liberum said the brand's 2-4x price premium and dependence on glass to enforce the premium nature leave it less flexible on pricing and vulnerable to cost pressures.
It added that the current valuation at 35x EV/EBITDA and 60x price-to-earnings remains high - versus a 10-year average of 34x and 47x - already builds in some margin recovery expectations.