Liberum downgrades Travis Perkins to 'hold'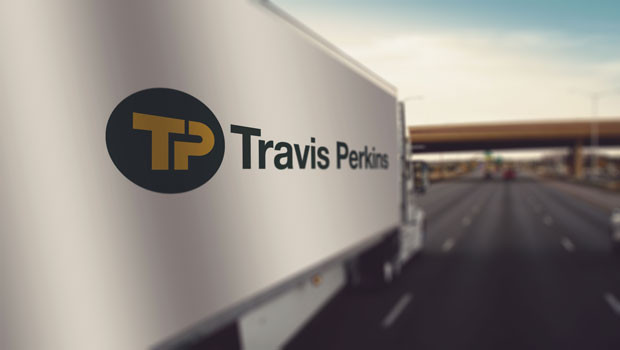 Liberum downgraded Travis Perkins to 'hold' from 'buy' on Wednesday, as it took "a more selective stance".
In a broader note on building materials and equipment hire, the broker said it sees outperformance more likely in shares of companies with clearer growth records or differentiators.
"We expect the housing market to soften on raised mortgage rates and lower confidence, but Travis has a good track record of cutting overheads if demand falls and it can reduce inventories and rein in capex to protect further its strong balance sheet," it said. "The shares look cheap, especially on a sum of the parts basis, but renewed performance will need rate expectations and inflation to peak."
Liberum said it sees little upside to its unchanged and conservative target price of 960p.
"We use a sum of the parts analysis, putting a relatively low multiple (8x) on Merchanting and valuing Toolstation using a discounted cash flow (less a 30% discount)," it said.
Liberum noted that Toolstation is unprofitable after European losses but fast growing and with a very strong franchise.
In the same note, Liberum said investors can take advantage of the selloff by buying the highest quality at good prices: Ashtead, Howden and Volution.
The broker hiked its price target on 'buy' rated Ashtead to 6,200p from 4,900p. Liberum said it sees almost 30% total shareholder return upside to the new target price, using ROCE/WACC.
"We expect its shares to continue re-rating as the market becomes more persuaded that the drivers of rental penetration are not transitory and that Sunbelt 3.0 will drive market share, by developing more clusters and boosting hire of speciality equipment," it said. "Ashtead has little residential exposure and derives 60% of demand outside construction. The growing pipeline of US mega-projects, many funded by government, should underpin construction related demand."
As far as Volution is concerned, which it rates at 'buy' with a 450p price target, Liberum noted the shares have de-rated in line with the UK building materials sector.
"This is harsh as it sustains margins and returns at high levels. Low operational and financial leverage protect the downside and there is upside from diverse geography, regulatory drivers and a proven ability to reinvest strong cash flows," it said.
"It has an eight-year record of 13% earnings per share compound annual growth rate since IPO, achieved without new shares or increasing leverage. End markets are likely to weaken in 2023, but regulatory drivers should be supportive. A very high-quality business available at a cheap price."
Liberum is the house broker for Volution.