Liberum cuts National Express to 'sell' on leverage woes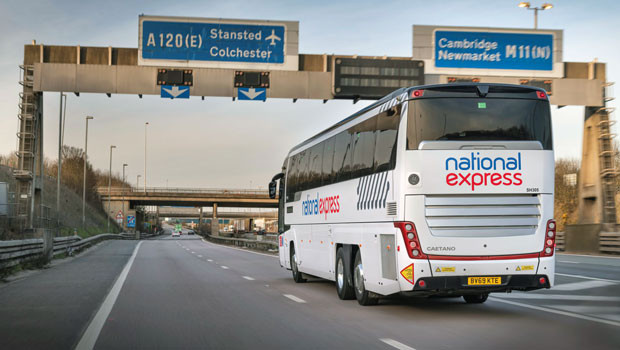 Liberum downgraded National Express on Thursday to 'sell' from 'hold' and cut the price target to 115p from 155p as it said leverage remains its key concern.
It said that despite favourable exposure to the megatrends of decarbonisation and urbanisation, for which public transport is a key solutions provider, it is not convinced about the risk-reward balance of National Express at current levels, given the high levels of leverage.
"Covenant basis gearing is high but has reasonable headroom," it said. "However, the covenant calculation excludes many sources of quasi debt that add to effective leverage for equity shareholders.
"We had seen the disposal of most or all of the North American business as a route to rapid deleveraging. Unfortunately, a weaker-than-expected performance has eroded the potential value and debt reduction potential."
Liberum noted that on a 2023E P/E of 10.7x and EV/EBITDA of 6.5x, National Express is trading well below its pre-pandemic average multiples.
"We acknowledge the upside potential from the group being bid for, with infrastructure funds being prime candidates given four publicly disclosed takeover approaches for UK-listed public transport operators last year. However, we believe the risks are now skewed to the downside, so we downgrade our recommendation," it said.
The broker said it prefers buy-rated FirstGroup to play the decarbonisation opportunity.
"Although less geographically diverse than National Express, FirstGroup benefits from the same megatrends while having a net cash (ex-leases) balance sheet," it said. "This means FirstGroup is able to invest and seek new business without balance sheet constraints."
At 0950 GMT, National Express shares were down 5.8% at 134.40p.