JPMorgan upgrades L&G, downgrades Phoenix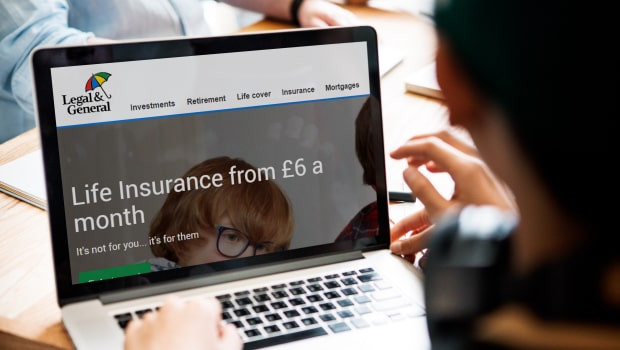 In a note on the UK life insurance sector on Monday, JPMorgan Cazenove upped its stance on Legal & General but downgraded M&G and Phoenix Group.
JPM said the Pension Risk Transfer (PRT) market is one of the strongest growth opportunities in European insurance with high barriers to entry and supportive of long-term divided per share growth.
It upgraded Legal & General to 'overweight' from 'neutral' and lifted the price target to 365p from 325p. JPM noted that L&G has dominated the PRT market for more than 20 years and offers the most innovative products with a strong franchise as an asset manager for Defined Benefit (DB) schemes.
"It is also growing in US PRT markets," JPM said. "It is the best placed company, in our view, to capture the PRT opportunity for growth in illiquid assets through its unique 'L&G Capital' unit. We believe it can translate this growth into 7%-8% compound annual growth rate DPS growth and has strongly improved its Solvency II ratio (216% 2022E)."
It downgraded M&G to 'underweight' from 'neutral' and cut the price target to 210p from 250p, pointing out that it does not write new PRT or annuities and earnings/free cash flow growth may be constrained by the run-off of its Heritage business.
"It offers a high dividend yield, but with low dividend cover and growth," JPM said, adding that the stock is expensive.
JPM downgraded Phoenix Group to 'neutral' from 'overweight' and reduced the price target to 775p from 800p. It said Phoenix has grown strongly in the UK PRT market, allowing it to organically grow dividend per share.
"Still, its overall cash flow growth is still relatively limited, and we believe its quality of capital is lower than peers," it said.
JPM retained its 'overweight' rating on Aviva and its 'neutral' stance on Just Group.
"Aviva is a top-three PRT writer, and originates its own illiquid assets to back PRT liabilities and offers the potential for additional buybacks," it said. "However, it has a less concentrated exposure to PRT than L&G."