JPMorgan upgrades BAE Systems to 'overweight'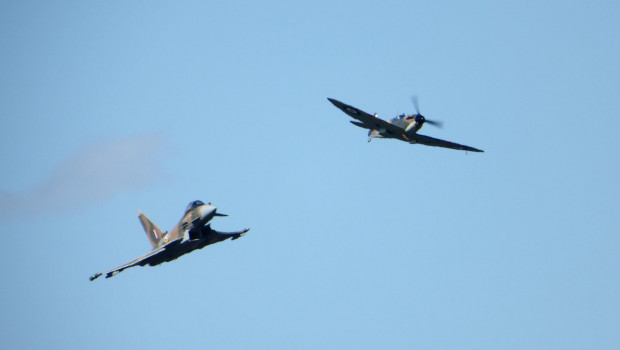 JPMorgan Cazenove upgraded BAE Systems on Wednesday to 'overweight' from 'neutral' and lifted the price target to 965p from 870p, saying it now expects the company to deliver around 10% earnings per share growth per year through to 2025 - and probably beyond - with "quite low" risk.
JPM said consensus sales estimates look too low. "We expect higher global defence budgets (US, Europe, Asia) as many countries prepare for new geopolitical realities and seek to reverse under-investment in defence since 1990," it said.
"BAE is well positioned to benefit from this growth."
JPM also argued that BAE is a much-improved company, noting that in the first half of 2022, margins were solid across all five divisions, with a strong improvement in the divisions that have lagged in recent years.
In addition, the triennial review in H1 22 confirmed that BAE's UK pension scheme is fully funded and the company does not need to make any top up cash payments for another three years. JPM also said it expects average free cash flow/net income of around 90% for 2023-25E, allowing BAE to maintain its 50% dividend payout ratio and fund ongoing share buybacks of around £500m per year.
The bank noted that BAE still trades at a 15% discount to US peers. Given its structural improvement and potentially better top line growth outlook, JPM thinks this discount can close.
"At our PT of 965p, BAE would trade on a 2024E clean price-to-earnings of 15.4x; given its long-term growth prospects and strong financial metrics we do not consider this a demanding multiple," it said.