JPM downgrades IHG to 'neutral', reiterates 'overweight' on Whitbread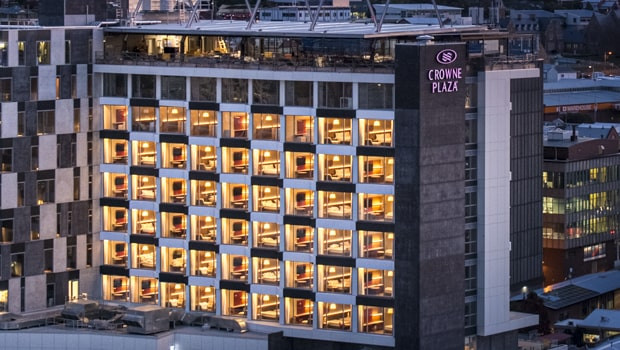 JPMorgan Cazenove downgraded InterContinental Hotels Group on Friday but reiterated its 'overweight' rating on Premier Inn owner Whitbread as it took a look at EU hotels.
"We reassess our convictions within EU hotels, taking a more cautious view on the sector following very supportive post-Covid leisure trends, with Whitbread our only remaining OW now," it said. "Whilst our estimates remain ahead of consensus across the board, based on continued strong momentum, there is clear uncertainty around the direction of revenue per available room into the winter and growing concerns around the consumer."
JPM cut IHG to 'neutral' from 'overweight' and reduced the price target to 5,900p from 6,100p as it argued there is limited upside left.
"We struggle to see upside to current multiples, with most of the reopening related good news behind us and concerns about the sustainability of pricing (combined with uncertain macro/consumer)," it said.
It added that the shares trade in line with historical multiples, having performed relatively well year-to-date, outperforming Accor and Whitbread.
JPM trimmed its price target on Whitbread to 4,100p from 4,150p but maintained its 'buy' rating.
"We see upside risk to WTB's estimates and valuation: (1) Defensive revenue mix (value, domestic, less white collar) in structurally appealing markets, (2) German optionality not (yet) valued whilst losses finally inflecting, (3) WTB's freehold providing some valuation support, (4) Appealing valuation (shares -c15% YTD versus profit before tax upgrades of c25%).
"We now value WTB on a sum-of-the-parts basis and include a value of £570m to reflect the German opportunity (in the context of more than £900m capital invested and committed to date)."