JP Morgan still cautious on miners, unless they dig for gold (or silver)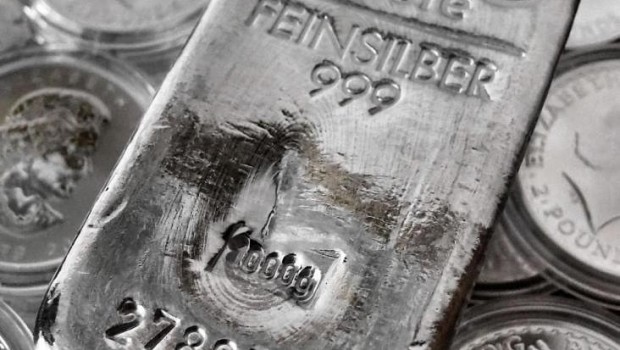 Miners' shares were not without their attractions, but the multiple sources of uncertainty on the investment horizon argued in favour of caution in the fourth quarter, analysts at JP Morgan said - except in the case of gold.
"Synchronised global policy easing can defer rising recession risks," the investment bank said.
Indeed, stimulus in China "should support" commodity prices in 2019 and 2020 and now JP Morgan was anticipating three interest rate reductions by the Federal Reserve before year end 2019, so that "upside catalysts [were] re-emerging".
If proven correct on the Fed, that would likely trigger a rally in base metals, it said.
And not only had commodities historically outperformed late in the cycle, with dividend yields in excess of 5.0%, miners' shares screened attractively in comparison to bonds offering no yield.
However, binary event risk around the US-China trade war, Brexit, euro area growth and US tariffs on European automobiles might prolong further US dollar strength and cap commodity prices.
Furthermore, in the case of BHP and Glencore (underweight; target price: 270.0p), while they were trading on "typical late-cycle" enterprise value-to-earnings before interest, taxes, depreciation and amortisation multiples "their valuations look stretched in a recession scenario of commodities -10.0%."
Rio Tinto (overweight; target price: 5,500.0p) on the other hand did now offer downside protection across its range of valuation metrics.
While in the case of the yellow metal, JP Morgan told clients: "We stay 'bullish' gold with top picks AngloGold, Harmony, and Polyus (all overweight)."
In the same research note, JP Morgan also upped his target on stock in Polymetal from 1,000p to 1,060p, for Fresnillo from 700.0p to 800.0p and for Hochschild from 175.0p to 205.0p, while trimming those for Antofagasta (from 830.0p to 810.0p), Ferrexpo (from 270.0p to 250.0p), Kaz Minerals (from 590.0p to 575.0p) and Petra Diamonds (from 35.0p to 30.0p).