JP Morgan reiterates 'underweight' for HSBC on trade war concerns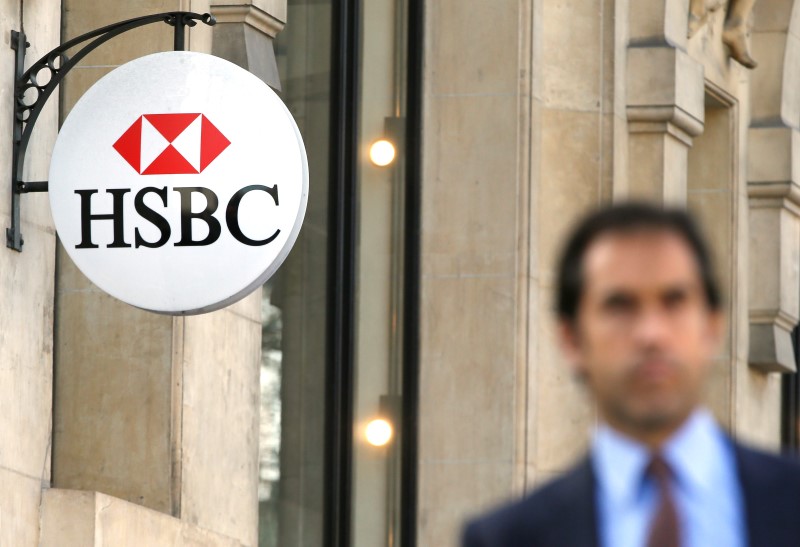 JP Morgan analyst Raul Sinha reiterated his 'underweight' stance on shares of HSBC, telling clients that the lender's valuation had yet to reflect the risk to revenues from trade concerns.
That would exacerbate HSBC's already negative 'jaws', analyst jargon for when the rate of growth in a bank´s revenues lags costs.
And take out exceptionals, and over the first three months of the year, at approximately 3%, HSBC's revenue growth had lagged cost growth, Sinha said.
StanChart chart on the other hand had posted positive jaws of at least 1% in the past two quarters.
Making matters worse, in a research note sent to clients, Sinha said: "With rising trade tariffs, we see a more uncertain environment putting further pressure on Revenue growth with Cost investment on track to pick up from Q2 at HSBC."
And that wasn't the end of it.
The analyst also pointed out how HSBC was trading on a premium valuation in terms of its price-to-tangible net asset value of 1.2, against StanChart on 0.6.
Similarly, HSBC was sporting a 2020 price-to-earnings multiple of 11.9, versus 8.4 at its also Asian-focused rival.
Sinha said his estimates for HSBC's earnings per share in 2020 and 2021 were between 3.0-5.0% below the Bloomberg consensus.