JP Morgan hikes target price for WizzAir on improved growth prospects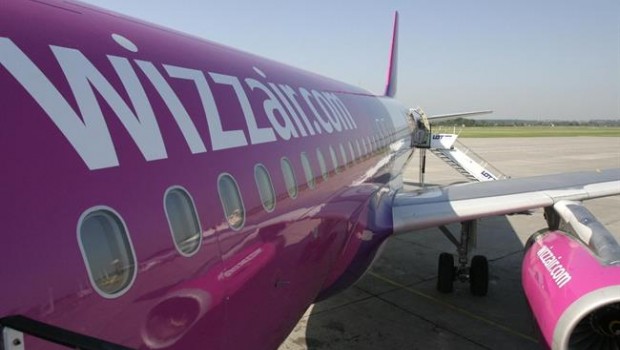 Analysts at JP Morgan hiked their target price for WizzAir sharply higher, from 3,625p to 4,100p, driven by the airline's recent investments in expanding capacity, including through the acquisition of 146 Airbus jets and after clinching Monarch's slots at Luton.
In particular, the investment bank noted the rising propensity for air travel in core Central and Eastern European markets and the carrier's "very competitive" cost base, which it said was second only to RyanAir's.
Despite that, JP Morgan said its estimate for Wizz Air's net income in fiscal year 2018 was more or less in-line with the company-compiled consensus, although that for fiscal year 2019 was 4% ahead.
Longer-term, the impact was more pronounced, according to the analysts, who were now projecting a compound annual rate of growth over the the period running from 2017 to 2026 of 16%, versus 11% previously.
JP Morgan also called attention to an expected pick-up in fuel efficiency gains from fiscal yar 2020 onwards, as the share of more efficient 'neo' aircraft in its fleet rose from 3% in fiscal year 2019 to 48% by 2024.
More specifically, the new Airbus aircraft boasted a 16% efficiency gain, the analysts said, yet they chose to model a more conservative improvement of 12%, resulting in a 1.8% per annum gain between fiscal year 2020 and 2024, with ongoing improvements thereafter.
Neither did their best case include the material potential benefits which might acrrue to Wizz Air from owning the jets, instead of operating a 100% operating lease model.
Valuation-wise, the stock was trading at a price-to-earnings multiple for calendar year 2018 of 15.2 and on an EV/EBITDAR multiple of 8.2, against an average for its nearest peers of 14.6 and 8.7, respectively.
JP Morgan stuck to its 'overweight' recommendation for the shares.