Jefferies ups rating and estimates for Drax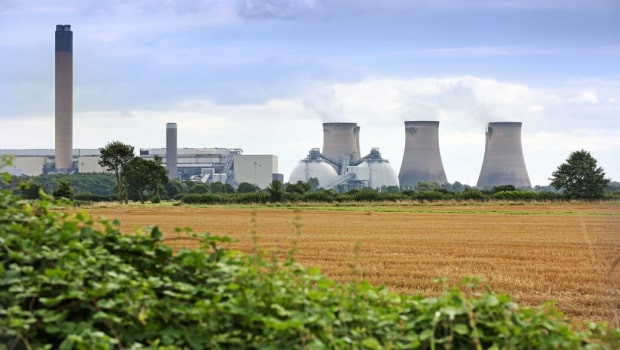 Jefferies has upgraded its earnings estimates for Drax, arguing that the energy firm is well-placed to benefit from soaring power prices.
The broker also upped to its rating, to 'buy' from 'hold', and increased its price target to 660.0p from 280.0p. Drax, which has seen its share price surge 31% in the last six months, was trading 2% higher at 541.5p as at 1230 BST.
Jefferies said: "As hedges roll-off over 2022-23, Drax is well-placed to capitalise on market tightness, which even if it abates, still implies material consensus upside."
It continued: "We expect Drax to benefit significantly from higher power prices. UK power prices are at all-time highs, driven by the tight gas market in Europe.
"Heading into 2022, we expect prices to normalise somewhat but to remain above historical levels, and we forecast that Drax achieves 2022 and 2023 UK power prices of £61/MWh and £70/MWh respectively, including hedging.
"With this, and a broader refresh, we update our estimates for Drax, increasing our 2021 full-year earnings before interest, tax, depreciation and amortisation +2% to £379m, now +2% versus consensus, and increase full-year 2022-23 EBITDA by 45% on average."
Jefferies also argued that Drax was likely to benefit as the UK government looked to pivot away from fossil fuels.
It said: "While the green credentials of biomass and CCS [carbon capture and storage] are debatable, the strategic/political importance of Drax's UK generation is clear, and we see a high chance that it's BECCS [bioenergy with carbon capture and storage] project gets government fast track status within weeks."