Jefferies ups AO World price target but cuts rating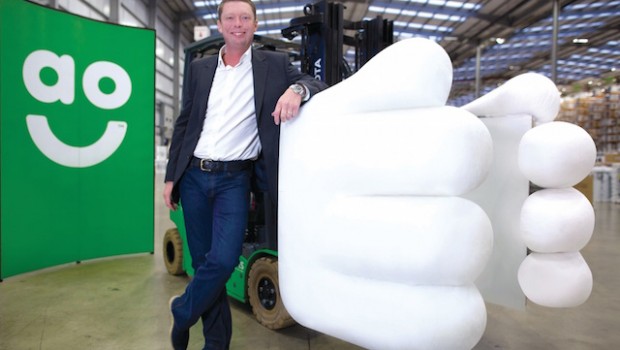 Jefferies raised its price target on AO World shares but downgraded its rating on the online electricals retailer's stock to 'hold' after the shares surged to a record high.
AO World reported an £18.3m first-half profit on Tuesday compared with a £5.9m loss the year before as online purchases boomed during the Covid-19 crisis. Founder and chief executive John Roberts said it was "a half year like no other" marking a permanent shift in shopping habits.
UK growth surged and the FTSE 250 company's once struggling business in Germany "has been unequivocally fixed" by soaring demand, Jefferies analyst Andrew Wade said. Wade increased his full-year earnings estimate by £4m to £68m and upped his price target on the shares to 400p from 285p.
However, Wade reduced his rating on AO shares to 'hold' from 'buy' to reflect their jump from 90p at the start of 2020 to 379p as investors homed in on the company's potential to gain from rapidly shifting consumer behaviour.
The shares rose to a record 420p on 12 November. They fell 4.4% to 362.5p at 14:05 GMT on Thursday.
"We continue to view AO as a strong growth story as it leverages enduring market shifts, develops the broader AO ecosystem, and builds scale in newer categories and territories," Wade wrote in a note to clients.
"Reflecting our forecast upgrades and increasing confidence in longer-term profit generation, we raise our price target. However, the shares have had an outstanding run this year."