Jefferies upgrades HSBC to 'buy' on restructuring plans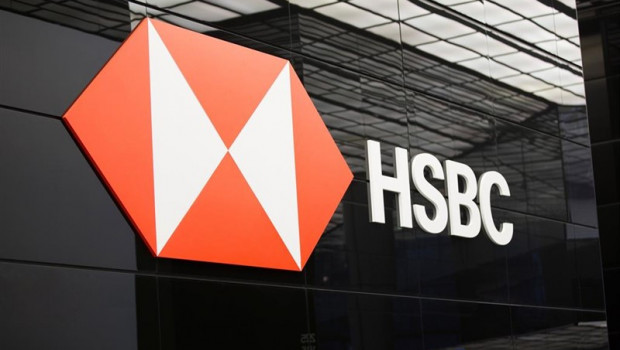 Analysts at Jefferies upgraded their recommendation for shares of HSBC from 'hold' to 'buy' in anticipation of an uplift to the lender's return on capital as it restructured some of its operations.
The broker said that moves over 2020 and 2021 to cut the lender's cost base in western world Global Banking and Markets by a quarter and to halve costs from its corprate centre staff would lift HSBC's return on tangible equity by 230 basis points to 11.4% by the end of that time-frame.
Hence, their target price for the shares was revised from 691.0p to 790.0p, with Jefferies' earnings estimates for the lender in 2021 left 22.0% above consensus.
Nevertheless, before HSBC could cut its corporate centre costs, it would need to sell its underperforming and sub-scale US and French retail banking units.
"In our view these businesses create a Braess's Paradox for HSBC group: similar to slower traffic as a result of additional roads, the addition of sub-scale domestic retail to the network attracts unwanted cost inflow that exceeds the revenue benefit - a dynamic that cannot be resolved until they are eliminated," the analysts said in a research note sent to clients.
"Whilst it seems contextually counterintuitive - HSBC has an interim CEO, the bank has an as yet unquantified restructuring programme with 1/3 of its RWAs in scope, and risks are mounting in its most profitable market - we turn more constructive on the name given the restructuring opportunity and prospects of upgrades to 2021 earnings (JEF's pre-tax estimates are 22% ahead of the prevailing consensus)."