Jefferies upgrades catering groups Compass, Sodexo to 'buy'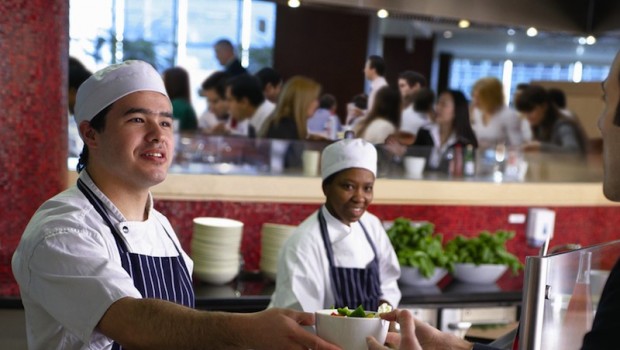 Jefferies upgraded catering groups Compass and Sodexo on Wednesday to 'buy', from 'hold' and 'underperform' respectively, as it argued that the risk/reward was now more favourable.
The bank said reopening uncertainty has propelled caterer shares back to post-Covid relative lows.
"However, balance sheets were de-risked last year and first-time outsourcing has emerged more rapidly than expected so industry revenue is likely to be bigger at next peak."
Jefferies noted that Compass and Sodexo shares have underperformed the Stoxx 600 by almost 20% over the last three months and now sit close to lows reached in the immediate aftermath of the pandemic.
"Although the latest variants cloud recovery, developments have been positive: 1) de-risked balance sheets insulate from an uncertain trajectory; 2) first-time outsourcing by clients has accelerated; 3) according to our analysis of the reopening plans of the 100 largest US colleges/universities, 90-95% of students will attend in-person classes this Fall; 4) our proprietary US sports stadia footfall index has increased sharply over the past month."
The bank lifted its price target on Compass to 1,660p from 1,440p and on Sodexo to €85 from €70.