Jefferies stays at 'buy' on Centrica following meeting with CFO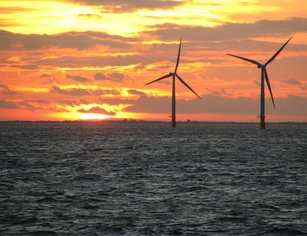 Analysts at Jefferies reiterated their 'buy' recommendation for shares of Centrica following a meeting with the company's finance director, Chris O'Shea.
In particular, management reportedly highlighted that the disposal of its Spirit exploration and production unit and its nuclear assets were driven by strategic considerations - not balance sheet concerns.
Centrica also indicated it expected to close the sale of Spirit by year-end 2020, while only a partial divestment was likely in nuclear.
The company also said that a one notch credit downgrade from Moody's was "unlikely to have a material impact".
O'Shea also expressed confidence in Centrica's ability to improve margins in its UK Home Supply unit and in the growth outlook for Centrica Business Solutions.
More specifically, he reiterated guidance for 2021 breakeven EBITDA with revenues seen hitting £1.0bn by 2022.
Its legacy gas contract however was expected to result in a £100.0m operating loss although " losses could be reduced in the future by up to £50m with trading optimisation" and the company believed it now had "good visibility" on this front.
Furthermore, even if it were unable to sell Spirit, on current commodity price forecasts, Centrica expected a balance between uses and sources of cash in 2020, both at the group and core level, excluding Spirit and nuclear that is.