Jefferies slashes Acacia target price as sees low chance of solution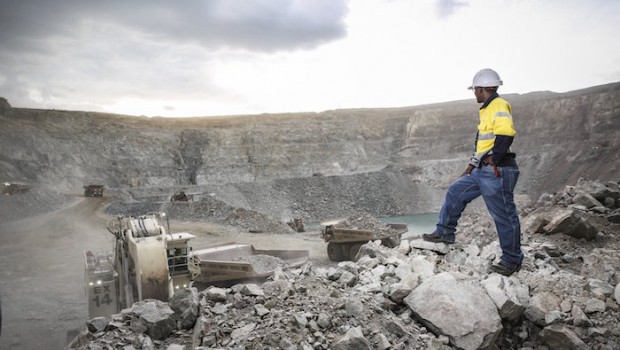 Jefferies slashed its target price on Acacia Mining by 41% to 265p after a Tanzanian presidential committee accused the miner of under-reporting gold contained in 277 containers for export.
Acacia said the containers, which had been held at the Dar es Salaam port since March, carried around six weeks of concentrate production from Acacia's Bulyanhulu and Buzwagi mines, with roughly 30,000 oz of gold, but the government audit claimed this figure was more than 10 times greater.
The tenfold under-reporting was immediately refuted by Acacia and Jefferies felt the level was "a degree that is difficult to reconcile", akin to other analysts covering the stock, being higher than Bulyanhulu and Buzwagi's entire 2016 estimated concentrate production.
"The development, in our opinion, has decreased visibility of a near-term solution and increases the likelihood of a closure of the Bulyanhulu and Buzwagi mines," the investment bank said, cutting its price target to reflect what was seen as two-thirds probability of closures and a one-third chance of the ban being lifting first.
But analyst Alan Spence reiterated his 'hold' recommendation on the shares at current levels as they are only slightly below the target and the company still has $196m net cash as of 31 March.
Following the audit, President Magufuli fired the mines minister and disbanded the Tanzania Minerals Audit Agency board, but the ban on Acacia's exports in place since March remains in place, meaning the company continues to lose around $1m per day in revenue from the lost sales volumes.
The ban impacts 45% and 55% of Bulyanhulu and Buzwagi production respectively but not Acacia's fourth mine in the country, North Mara, as it only produces doré.
"Turnover in these positions, in our opinion, will only serve to delay any possible near-term solution, an outcome that looks ever increasingly distant," Spence said.
"The closure of the two mines now appears increasingly likely and is reflected in our valuation."