Jefferies nearly doubles target price on Ocado stock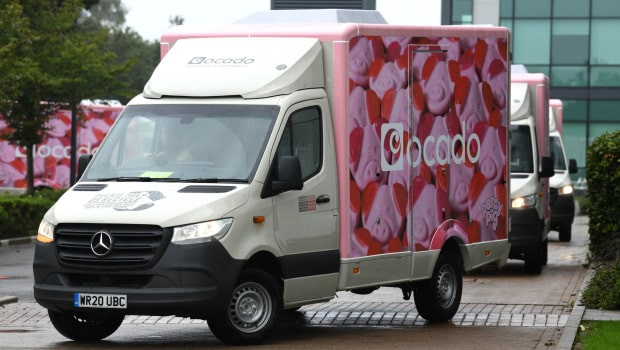 Analysts at Jefferies almost doubled their target price on grocery outfit Ocado from 950.0p to 1,850.0p on Wednesday as they upgraded the stock from 'underperform' to 'hold'.
Jefferies said efforts to unlock mass-market online penetration in grocery would require a re-engineering of business models to ensure the lowest possible cost to serve.
The banks stated this would be beyond the appetite of many supermarkets, necessitating a partner with a heritage in grocery, automation, and end-to-end solutions - like Ocado.
Elsewhere, Jefferies noted that Ocado's gap to peers in online market share had closed, but its "superior capital efficiency" and agility keep it the best positioned to "leverage the internet zeitgeist".
"Given Ocado's 128x EV/2022 EBITDA multiple, the dividing line of sentiment evidently relates to how events evolve in the longer term. Our Hold rating and DCF-based PT hinge on our assumption of steady-state 8% EBITDA margins for Retail on sustained growth; and steady-state >70% EBITDA margins on the announced growth for Solutions. After a volatile 24 months, the risk/reward is much more evenly balanced here. Further Kroger-esque CFC adoption would be the catalyst for us to consider being more bullish," said Jefferies.