Jefferies downgrades Wood Group over dividend risks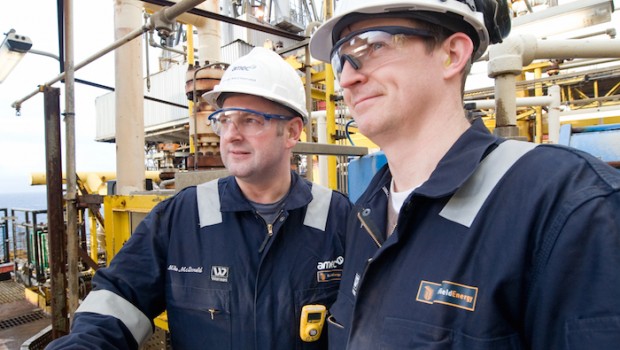 Jefferies has downgraded Wood Group, over concerns that the dividend could come under pressure at the energy services firm.
Jefferies, which reset its price target on the shares to 480p against a previous goal of 550p, reduced its rating to 'underperform' from 'hold'. The decision weighed heavily on the stock, and by 1000 GMT on Monday the shares were off nearly 6%.
In a note called 'Deferred Deleverage', Jefferies said: "We see a similar progressive dividend risk with Wood Group to that we saw with the Amec Foster Wheeler deal. Wood Group's excellent strategic track record in mergers and acquisitions and balance sheet management will be tested to the full."
Wood Group, which completed its $2.2bn takeover of Amec Foster Wheeler in October 2017, updated the City on Monday about its non-core asset disposal programme, and said it had agreed to sell its Terra Nova Technologies unit to Cementation Americas for $38m.
But Jefferies argued that Aberdeen-based Wood's ongoing plans to cut debt would be at risk if disposals slipped.
While Wood continues to see $200m to $300m of future disposals, the bank's analysts said timing "appears less certain" and with known cash exceptions of $100m, "we wonder about the unknowns".
The analysts also pointed to upcoming changes to the way Wood Group will report earnings and revenues, thereby creating "more complex" historical performance comparisons.
"In the coming year, Wood Group will stop using EBIT as its principal performance measure, moving instead to adjusted EBITDA, including joint ventures, and reporting revenues on an equity accounted basis, excluding joint ventures."
"With so many adjustments and new measurements, full-year 2018 results did indeed appear messy, a view compounded by a reported loss of $7.6bn, which was however less than 2017's $30m loss.
The analysts said that with all the changes from the merger, reported earnings "has to be a function of valuation as frankly it is one of the few consistent measures we have" but, after updating for lower exceptional costs but higher interest and tax produces, a 2019 net income forecast of $74m is still materially below the average City profit forecast of $193m for 2019.