JD Sports shares no longer 'compelling', says RBC Capital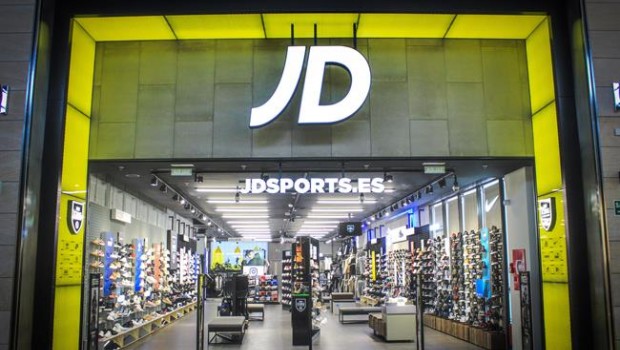 RBC Capital Markets downgraded JD Sports to 'sector perform' from 'outperform' on Thursday, cutting the price target to 570p from 600p, arguing that the shares were no longer "as compelling".
"JD Sports has offered investors a compelling organic and acquisition led expansion story," it said. "However, near term returns are likely to be impacted by pressure on its higher fixed cost stores and on the young fashion market. We think its valuation largely discounts a strong recovery next year so move to sector perform."
RBC said store footfall is likely to remain soft for some time even when stores reopen. It noted that JD's online penetration has historically been on the low side.
"This is partly owing to its core younger customer base which has less access to credit cards. Around a third of online sales are click and collect which we expect to switch to home delivery while stores remain closed.
"However, even when they reopen we expect footfall to stores to return only gradually, which may put pressure on margins given the higher fixed costs of stores."
The bank also said that the young fashion market is likely to be challenging. "The highest proportion of employees in shut down sectors, eg retail and hospitality, are in the under 25 cohort which is where JD's core customer resides," it pointed out.