IWG risk-reward 'too attractive to miss', says Berenberg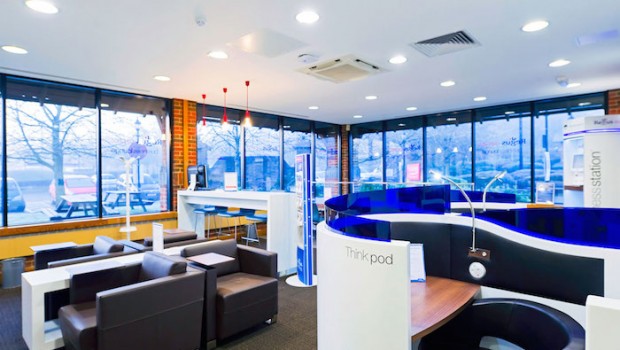 Berenberg upgraded its stance on shares of workspace provider IWG to 'buy' from 'hold' on Monday, lifting the price target to 350p from 260p as it said the risk/reward investment case is now skewed materially to the upside.
"Given an impressively resilient H1 performance, announced cost savings, and the roll-off of a variety of one-off costs in this year's P&L, we now believe that the company will be able to recover to pre-pandemic levels of profitability as soon as 2021," Berenberg said.
"Beyond this, we see a number of potential positive catalysts over the next 12 months: major enterprise contract announcements, M&A/ site takeovers from struggling peers, and master-franchise sales (as in Japan)."
Berenberg said that given the meaningful differences between its downside scenario - to which it assigns a 20% probability weighting - and a number of plausible upside scenarios, it sees the current opportunity as too attractive to miss.
The bank said market sands were shifting in favour of IWG.
While the flexible workspace industry will be negatively affected by the pandemic, Berenberg reckons changes in the market place will ultimately benefit IWG.
"First, aggressive, loss-making competitors such as WeWork are likely either to downsize or to disappear from the market. Second, we believe the market will shift towards suburban rather than city-centre locations, and to larger corporate enterprise accounts. Both of these markets are where IWG is comparatively best placed to take share, driving further outperformance versus its struggling peers."
At 1040 BST, the shares were up 6.6% at 278.80p.